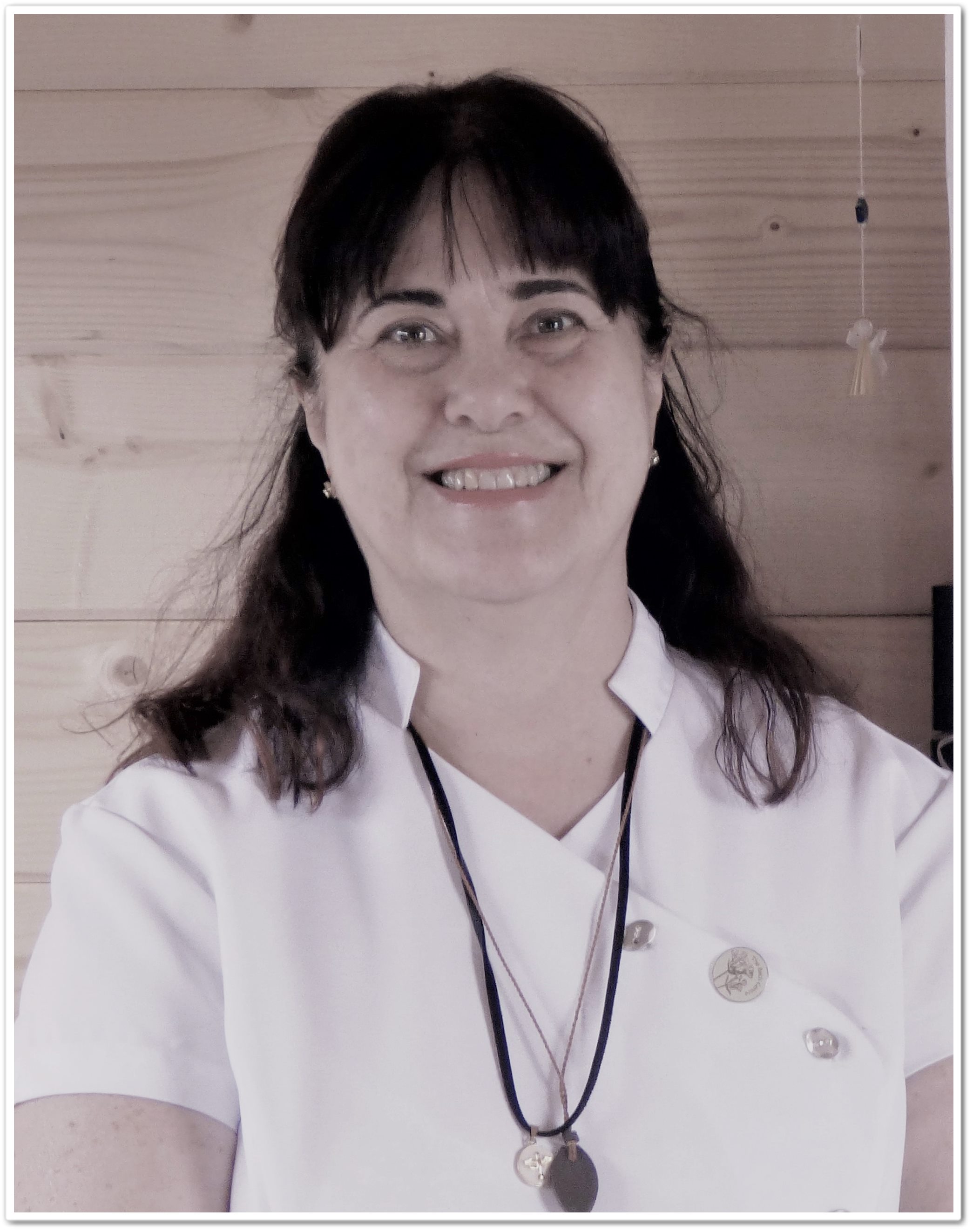 About Solange
Land of Reiki & Aroma
My name is Solange and you can call me Sol.
I trained in the Western Usui/Tibetan system of Reiki since 1999, working with three different teachers over a period of 3 years to attain master teacher/level 3 in 2002.
As I considered myself an eternal student, Reiki guided me through the years until I found myself a yearning to go back, as far as possible, to the original foundations of Reiki and sought out the tradition Usui Teate Reiki system, here in the UK.
As a complementary therapist, I am registered as a Reiki  Practitioner & Teacher, certified registered on CNHC and TRA,  Flower Essence Practitioner working with Bach Flower Remedies & Florais de Saint Germain, Chromotherapy and Aromatherapy.
Qualifications
Reiki Master Practitioner & Teacher since 2002

Shinpiden Usui Teate Reiki and Usui/Tibetan

Florais de Saint Germain Practitioner & Official Distributor in the UK since 2016

Support Autism spectrum with Flower Essence foundation 

Bio-well Practitioner by Orassy Academy

Nutrition and Healthy Eating Level 3 - VCTC

Diploma in Reiki Level 3 – QCF – CIBTAC

Karuna Reiki® Practitioner

Seichin Reiki

Chromotherapy - Aura Soma

Aromatherapy for Emotions issues

Volunteers as a Reiki practitioner at FYSOT event

University degree in Economics PUC SP Brazil

Post-degree in Distance Learning and IT
Offers
Quote Thinktreehub2019 and receive 10% off in your First consultation
Testimonials
D.C - 

Sol is an amazing, positive soul! I struggle with sever trauma based anxiety and she has played a huge role in my

recovery journey. She is one of those wonderful people that just being around them makes you feel better. I can't recommend or thank her enough 💖

M.L - 

I was hearing a lot about Reiki and I knew something wasn't quite right so I decided to have a look on Google if there

was a practitioner near me. A few came up but following my 6th sense I chose Sol. And wow! The first sessions were definitely "interesting" :-) ! So much came out that I didn't realise was "blocking" me. Sol is absolutely brilliant and I'm so grateful for her ongoing support and help. I truly and highly recommend her!

L.B - 

Sol is a very lovely lady who really knows her stuff. I see her for reiki. Her and her treatments have helped me

through some really tough times over the past year. She has a good sense of humour too 😁. Also, after 16 years of being in constant pain, I had a pain free moment during one of the sessions which has given me hope that one day I might be pain free. I would definitely recommend Sol to anyone.
Contact details
Contact details

Land of Reiki and Aroma

Phone

07967195400

City

Sutton in Ashfield

County

Nottinghamshire

Country

UK

Website
Opening Times
Monday: Closed
Tuesday: 10 am to 5:30 pm
Wednesday: 9:30 am to 5 pm
Thursday: 9:00 am to 4 pm
Friday: 2 pm to 5:30 pm
Saturday: 9am to 12pm
Insured with Holistic Gold Freelancers from 2020-04-08