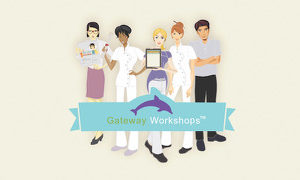 Description
GW Radiance Glow Facial Course | Diploma Practitioner Certificate
Professional one day training course, learning how to cleanse the face, analyse different skin types, tone, exfoliate, conduct a stimulating facial massage, apply 24k gold leaf, finishing by applying a face mask.
 This GW Radiance Glow Facial Course is the ultimate in decadent luxury.
The GW Radiance Glow Facial is a high end treatment full of opulence.  It is suitable for all skin types and conditions.  This is your "go-to" for pre-party, special occasion skin that is brighter, refined and shines with luminosity.
Contact
E: karen.gatewaytutor@gmail.com
T: 07712761664