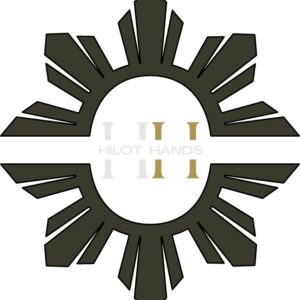 Description
The Philippines boasts a long and complex history when it comes to healing practices. These practices were deeply rooted in animistic beliefs, with influences from Hinduism, Buddhism, and Chinese medicine.
The blending of traditional and modern medical practices remained a hallmark of the Filipino approach to healing. One of the most famous traditional healing practices in the Philippines is called Hilot, which dates back to pre-colonial times. This practice relieves all sorts of physical and emotional pain. It helps with insomnia, anxiety and stress. It involves the manipulation of the joints and nerves, bone setting, fumigation of the spirits, and counter-sorcery focusing on the use of medicinal plants, the powerful vibration of uttered words and other natural remedies to restore health and balance to the body, soul, and spirit.
With the help of ThinkTree Hub and the guidance of our elders (Mamerto Lagitan Tindongan, Apu Adman and Lakay Magbaya ) and collaborators and healers in the diaspora (Hilario Robis),  we have created Hilot Hands School of Kapwa's first course : The Level 3 Diploma in Hilot Therapy- The Filipino Indigenous Medicine.
Level 3 Diploma in Hilot Therapy – The Filipino Indigenous Medicine is a 12-week learning course with a combination of live gatherings and virtual learning circles and self-paced reading. In our live gatherings, we will be celebrating with ancestral food and music as we deepen our relationship with our bodies, history, and cultural wisdom. We will meet online through zoom as a group and one-to-one in our virtual learning circles to assist you through the theories and other learning materials. Our live gatherings will be spent in community story circles in a retreat setting (location TBC) where we are encouraged to share our experiences and reflections as we learn the different treatments involved in Hilot Therapy. 
OUR MISSION:
We are a community of individuals dedicated to reconnecting people back to their roots, through Bodywork and Ancestral Traditions and Medicine.

Level 3 Diploma in Hilot Therapy – The Filipino Indigenous Medicine Curriculum
Module 1: Level 3 Anatomy Physiology and Pathology
Module 2: Level 3 Health, Safety & Hygiene for Health & Wellness Professionals
Module 3: Level 3 Business and Management for Health and Wellness Professionals
Module 4: Hilot Therapy – The Filipino Indigenous Medicine
What will you learn from Module 4?
History, Benefits and Philosophy of Hilot

The Different types of Hilot Diagnostics 

Indigenous Illnesses 

How to integrate Hilot to your own physical and emotional well-being as a practitioner 

Performing practices that brings balance and connection to the body.

Energetic fields of the body

Preparation of the Healing Space

Ceremonies and Rituals 

Creating your own oil

The Hilot treatment methods for application to your clients, including the Hilot Massage which is applied on-site on a mat on the floor and in a chair.
 Case studies will then be submitted and students will gather in story circles with ancestral food and music and reflect and share their experience throughout the course.
Thank you for joining us in this offering. This course is open to all regardless of background, race, or ethnicity.  A portion of the fees of the course will go to different indigenous healing communities in the Philippines.
An application process is set in place for those who are interested to embark on this journey.

Courses starts : September 2023
Deadline of application : July 2023
Location : London UK
Contact
E: hilothands@gmail.com
T: 07902977153