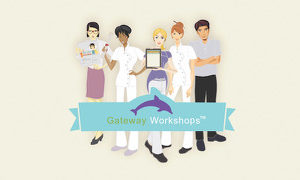 Description
One day professional diploma course, working the whole body; a must for any massage therapist looking to offer something a little different and increase their potential client base.
Lomi Lomi is becoming a very popular and sought-after treatment – this course is very popular with massage therapists looking to add to their knowledge.
What Will be Covered in this Lomi Lomi Massage Course
• Touch on the History
• Seven Hawaiian Principles
• Understanding of the Philosophy of Lomi Lomi
• The benefits of Lomi Lomi Massage
• Consultation, Aftercare advice
• Contraindications to Lomi Lomi Massage
• Working with breathing techniques
• The Bodywork strokes used in Lomi Lomi
• Conscious stretching of your own body
• To work intuitively
A full and comprehensive manual is included in your course.
Qualification Requirements
This course is for the professional therapist to add to their existing knowledge and qualifications.
You will be required to have a level 3 certificate in Anatomy and Physiology
AND
A level 3 in full body Massage qualification (Swedish, Holistic or Sports).
We accept one certificate which combines both or individual certificates which is fine if you have gained these qualifications separately.
It can be an ITEC, VTCT, BTEC, CIDESCO and CIBTAC level 3 or a similar qualification.
PLEASE NOTE 
A qualification in reflexology, aromatherapy or Indian head massage or a weekend diploma in massage CANNOT however be accepted.
For more information and bookings, please visit our website:
https://www.gatewayworkshops.co.uk/tutors/monica-paslaru/
Contact
E: sue@gatewayworkshops.co.uk
T: 0333 121 0742