Description
Christine Clinton Cancer Care and School of Natural Therapies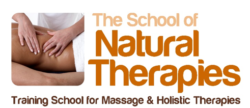 Course Structure
This three-day Masterclass Oncology Programme consists of 8 learning outcomes, detailed below, which will build upon the learner's current knowledge and experience: –
An understanding of what cancer is, how it grows and develops and how cancer is categorised, according to the tissue type affected. We will also study the risk factors associated with cancer development
Familiarisation of oncology terminology – this is highly relevant when discussing case history and intake forms for the consultation process
How cancer is treated, considering the ongoing development of new treatments as well
The side effects of cancer treatment (long and short term) and the considerations a therapist needs to understand
Lymphoedema – a knowledge of and an understanding of the development of this common side effect, associated with cancer treatment
During the programme we will explore a 6-Step Lymphatic Support Protocol to ensure that we support this system, during massage
Ingredients to avoid during cancer treatment and use of recommended and appropriate massage mediums and skincare
Safe and effective massage and spa services
Prevention of cancer and wellness education.
Supervised Practice
During the course programme, learners will develop their skills and confidence, with exposure to real life models, each of whom are on a cancer journey, and have volunteered to participate in the practical sessions.
Opportunities for further development
Students who wish to work with clients in post-surgery, reconstructive surgery and recovery, may enrol on our forthcoming diploma course, which advances their knowledge and skills, in order to assess, treat and provide homecare and rehabilitation service and advice.
Contact Marc Innes –  info@schoolofnaturaltherapies.co.uk
Call 02035446544
Contact
E: christine.clinton4@gmail.com
T: 2152063408