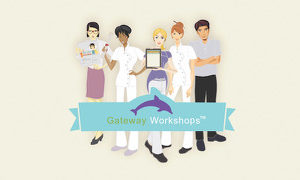 Description
Multi Award Winning National Massage, Beauty & Holistic Training School
The six-week distant learning weight loss course includes everything you need to know to successfully lose weight and feel great. We will take you step-by-step through the process, providing the information, support and motivation you will need to make the changes.
It takes a month for a change to become a habit and so after six weeks you will already be on the way to losing weight and feeling great!
The Course Includes
Weight Loss Guide
This guide will provide you with all the essential information about your course and the steps you will need to make. It will teach you the basics of the alkaline diet and some essential nutrition.
Recipe Book
The recipe book will provide you with a huge variety of breakfast, lunch, main meal, snack and drink ideas. It will take you step by step through each meal, including ingredients you will need to buy and simple instructions to make the food/drink.
Weekly Menus
You will be given six weekly menus with information on what you should be eating and drinking.
Acid/Alkaline Food Chart
This chart will provide you with a visible guide to see what you should and shouldn't be eating. Keep it close by!
Shopping List
The shopping list will provide you with a list of both store cupboard and perishable food you will need to buy to help you succeed.
Success Journal
The success journal will record and motivate your journey, keeping you motivated to succeed. Exercise Schedule The exercise schedule will provide you with easy exercises that will fit into your daily routine.
Weekly Exercise Schedules
You will be given six weekly exercise schedules to help keep you focused and on track with your exercise schedule.
Personal Support
You will have access to the Ultimate Blend website, full of information to help keep you on track. You will also have one on one support from Beth Cook (owner of Ultimate Blend, Nutritionist and Health Expert)
Course Price £99
The Gateway To Your Potential
Established 1998 – Trusted, ITEC Approved, Professional Courses. Recognised Qualifications for Beginners to Established Therapists.
We started with just workshops and now we are the leading experts in our industry for professional courses – Latest up to Date Training
Popular & Affordable Courses with over 25 Passionate Expert Tutors
Located in London, all around the UK, Scotland and also Ireland
We also offer in-house training, we currently train all of Bobbi Brown's UK staff yearly, Channel 4 Make-up Artists and at Top Hotels and Spas
Receive these Gifts when you Train with us – Giving you added extra of over £50!
FREE TO ALL OUR STUDENTS WHEN YOU ATTEND:
Anatomy and Physiology e-manual
Copy of our therapist accounts package
Access to our complimentary 'Hands Free' Massage Video Download too!
Access to course reference videos helps you remember routine taught
Discounts off therapist insurance and products
Course Bookings
Book your place now to secure the date you require, we have regular dates both weekends and weekdays at over 20 locations across the UK, Scotland and Ireland
Our online accredited courses are still running and available to book now – with full tutor support and expert guidance when needed.
Providing you the highest level of hygiene and safety at our venues.
It is vital we maintain high standards in our industry, when you book with us you receive the best training, with tutors who are the leading experts.
Latest therapies clients want – Insurable Training for Professional use.
We are award winning due to expert tutors, top rated courses & after-care, looking after our loyal students.
Why Are We Different?
Started in 1998, solid history, proven track record means we know what we are doing and really look after our students
Expert tutors offering regular weekly dates at over 25 locations across London, all around the UK, Scotland & Ireland
Constantly striving to deliver the best courses, great manuals included in the price and many reference videos and helpful after course material
The products you work with on the day and your manuals are all included in the price of the course
Our Promise – Need to Repeat Your Training?
For one day courses held at our venues, YOU CAN do this at no charge!
Worried that one day's training may not be enough? We have you covered
Due to the 1-1 attention in small classes with our excellent trainers
We have back up DVD's or you can repeat the course within 6 months (at a time which is convenient to both parties) at no charge.
For Full Course Information and to Book Please Follow the Link  Weight Loss – Online Course – Gateway Workshops Online Courses
Contact
E: sue@gatewayworkshops.co.uk
T: 0333 121 0742