ThinkTree Live – April Springboard 10 to 4pm April 7 2021
A fantastic day of upskilling talks and 'join in' self-care demos aimed at therapists of all kinds with ThinkTree's expert trainers in massage, mindfulness, Ayurveda, child development and beauty.  It's live from 10am to 4pm on Facebook at https://www.facebook.com/thinktreehubint or watch via zoom on https://us02web.zoom.us/j/82921737132
There's talks on the hour, every hour from 10am to 4pm and self-care routines to join in with – yoga, mindfulness, meditation, self-massage, facial and Ayurveda at every quarter to the hour from 10:45am to 2.45pm – and everyone is welcome to join in.
The day's events have plenty of options for you to springboard your work and wellbeing!
| | | | |
| --- | --- | --- | --- |
| Time | Expert | Talk | Self-care routine |
| 10-10.30 | Paula Pluck | Mindfulness | Meditation |
| 10.45-11am | Pam Harris | | Yoga stretch |
| 11-11.30 | Dave Taylor | Deep Tissue | |
| 11.45-12 | Nick Torry | | Self Massage Treatment |
| 12-12.30 | John Holman | SPA Upskill | |
| 12.45 – 1pm | Louise Allen | | Facial massage |
| 1-1.30pm | Tracey Kiernan | TMJ | |
| 1.45-2pm | Laura Bridge | | Spicy Masala Chai |
| 2-2.30pm | Carly Budd | Working with families | |
| 2.45-3pm | Lisa Alsford | | Inner beauty meditation |
| 3-3.30pm | Jane Bryan | Beauty Upskill | |
Bios
Paula Pluck – 10 am – Upping your Mindfulness
Paula is the owner and director of SMARTfoundations, a company she created following 27 years' experience of leading a spiritual community and facilitating meditation, mindfulness and healing groups. A mystic, devotional creative and visionary , Paula is an author, speaker and enthusiast empowering people to help discover their innate power to create well-being in their life.
As the founder of SMARTfoundations life enhancing initiatives, Paula Pluck works with a variety of clients who are passionate about bringing more meaning into their professional and personal life. Paula is the author of If I change so can the world, The Mindful Well-being Coach, The Mindful Happiness Coach and You've Got The Power. She is passionate about living a soul-led life and teaching others the same where the force of love make all equal and we become the change we wish to see in the world.
Pam Harris – 10:45 – Join in with some gentle yoga stretches
Is a Holistic Therapist, Tutor and Sunpower Yoga Instructor. She has worked as crew on both the QE2 and Silver Wind cruise ships as a Personal Trainer/Aerobics instructor. She enjoys writing positive themed short stories for children and young adults
Pam Harris welcomes you to join her for ten minutes of gentle yoga stretches and breathing to help you with posture, pain relief, depression and anxiety. This ten minute session is for all levels
Dave Taylor – 11am – The value of Deep Tissue Massage for therapists
Dave has had a varied career to date that has seen him entertaining on cruise ships to working on North Sea oil rigs. A serious car accident left Dave with debilitating neck pain. Having been prescribed pain-killers as the only 'cure' for this, he began a journey which led him to Raynor Deep Tissue Massage which was the catalyst for releasing the deep pain. This led him to train in the modality, build a successful practice and begin teaching in 2015 following advanced in-depth study.
https://www.davetaylormassage.co.uk/dave-taylor/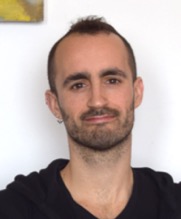 Nick Torry – Join Nick for a relaxing self-massage routine at 11.45
Nick Torry is a practitioner of Raynor Massage and Japanese Acupressure Chair Massage, based in south east London. Over the last year he has also created a series of self-massage workshops, which he has provided online during lockdown, working with the likes of London Drawing, Royal College of Music and trauma charity Body and Soul to bring physical and mental relaxation whilst face to face services have been unavailable. He also has a background in mental health research and intends to study the emotional and mental health benefits of therapeutic massage and bodywork.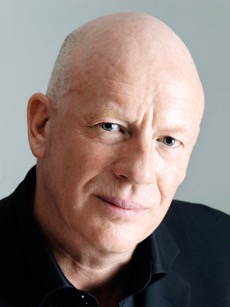 John Holman – at 12 noon John is talking about becoming an expert in the massage field
John Holman is Managing Director and designer of the hydrotherm massage system, a proven concept to protect the wrists and back of massage therapists. A lecturer in applied anatomy and clinic and spa massage, he is also clinic lead and owner of one of the UK's most successful specialist massage therapy clinics in Thame Oxofrdshire and Director of massage training at The Massage Company. https://hydrotherm.co.uk/
https://massagecompany.co.uk/
www.massagematters.clinic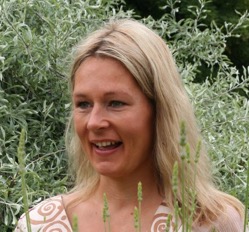 Louise Allen – 12.45 Louise is leading us in a self-care facial – make sure you have some basics to hand to join in.
Over 20 years' experience has enabled Louise to powerfully combine the elements of her degree in BSc Hons Psychology and her studies in beauty, aromatherapy, herbalism, nutrition, anthropology and psychology to focus holistically on becoming whole again, living aligned to true identity, inquiring deeply within oneself and brining true self to the surface for all to see, living in-tune with
https://www.rhythmofbeauty.co.uk/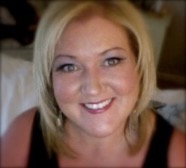 Tracey Kiernan – at 1pm Tracey will be discussing the value of upskilling in TMJ and fascial techniques
20 years' experience as a Dental Nurse combined with 20 years as a therapist led Tracey to create the  Original TMJ Therapy® – designed to help a condition that the World Health Organisation estimates 25% of the population suffer from, affecting the whole of the body in subtle and unexpected ways. Tracey has contributed to industry publications and books on her specialist subject. A teacher for 15 years, Tracey created her own training school, Blend Therapy Training in 2015. Blend is dedicated to delivering affordable, inspirational highest quality advanced bodywork training, in the North of England, whilst taking the very best care of her students. Passionate about all things bodywork, and fascinated by fascia, Tracey brings her own blend of extensive expertise and good humour to all of her courses. She also regularly hosts star guest lecturers from across the globe.
https://blendtherapytraining.com/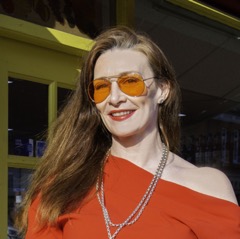 Laura Bridge – at 1.45 executive chef Laura Bridge will be showing you how to make a gorgeous chai masala – spicy tea – that's suited to your needs from ingredients you have in your kitchenLaura is passionate about teaching Ayurveda Wisdom and how it applies in the kitchen.  She left a successful career as the celebrity executive chef of the most exclusive club in Moscow, and private chef for diverse clients from Prince to Prince Charles, to pursue her true calling, to self-empower and to self-heal people through Ayurveda and food.
https://thinktreehub.com/course/ayurveda-cooking-to-balance-self-heal/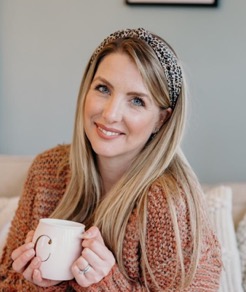 Carly Budd – at 2pm, Carly is showing therapists who have young familes or are interested in working with young families how to expand their range of skills to help children create a loving, connected future.
Carly Budd is a mother of two with over 15 years' experience of working with babies, children and families, both in the NHS and in the independent sector. A registered Paediatric Occupational therapists and developmental play expert, she is the founder of the Developmental Play Academy, a lecturer in baby massage and baby yoga as well as Channel Mum's Children's OT expert. Her passion is in promoting the development of little ones through loving, playful interaction and through free flow movement. Play is the occupation of children and it is her dream to teach others how to use play as a way to support the growth of our smallest people, our babies and children. Her mission is putting the power into play, the love way, empowering parents to play and connect with their littles ones for a more loving, connected future.
https://carlybudd.teachable.com/p/home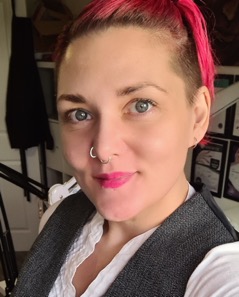 Lisa Alsford – at 2.45, Lisa is going to take us on a meditation to connect with and release your inner beauty.
"I am a passionate holistic therapist with a deep love of aromatherapy, crystals and energy healing.  I believe we are all here to fulfil our souls purpose and I know I have found mine.  I love helping people and providing a wide range of holistic, nails and beauty treatments puts me in touch with the people who need my special energy.  I have experienced the darkness and because of that I can share my light.  Straight talking, with a weakness for dragons, fairies and the supernatural. I am an educator and my next goal is to write more spiritual, healing-based workshops and courses.  I'm always on the go because my passion fuels my ambition."
https://thinktreehub.com/author/lisa-alsford/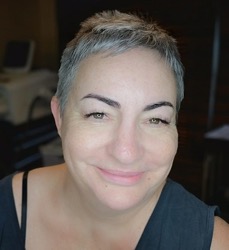 Jane Bryan – at 3pm Jane is focusing on holistic therapists who are wanting to add extra treatments – especially upskilling in popular beauty treatment
Jane Bryan is the owner of Jane Bryan Beauty Training, an award winning training provider with centres across the UK and Spain.  They offer a vast array of beauty, holistics, massage and aesthetic courses. Before relocating to Spain, Jane, a natural aesthetic practitioner, had a very successful skin clinic, offering skin transformations to her clients.  She relocated to Spain in 2020 to open up a Spanish training academy and retreat in the beautiful Spanish mountains in Almeria province
#https://www.janebryanbeautytraining.co.uk/
ThinkTreehub.com
Contact info@thinktreehub.com
Tel: 0330 2290721