September 26 2019 by Admin KK
Robert Marshall
Tuesday October 15 at 7pm
The power of recovery and reconnection: what modern life has taken from us
Robert will be sharing his inspiring story of losing control over his life, his recovery, the understandings of the need for more compassion, better communication and most importantly a true sense of connection. Connection is the casualty of the modern world. There are seven key principles that help us to do this, that Robert is passionate about sharing in order to reshape the lives of ourselves and others. These are the key principles that are invaluable for your and your clients' wellbeing and that Robert will share with you. Ideal listening for therapists of all kinds illustrating how this structured approach builds news.
Robert practises as a counsellor, in Arbroath and also in Tenerife. Robert previously had his own need for counselling, through addiction issues, and now feels the need to give something back. His recovery, and re-birth was partly achieved through therapy. Robert now uses his person-centred training and blends this with the tools and strategies he learned through his own recovery. He has a bit of life experience into the bargain, leading to a natural empathy with clients. He is passionate about the 7 key principles for living a connected life and has created SHAPE Therapy [https://thinktreehub.com/course/shape-therapy-foundation-starter-module-online-1-hr-cpd/], an on-line course to introduce this.
robert@i-novus.co.uk
https://www.i-novuscounselling.com/
Christine Clinton
Wednesday October 16 at 2pm GMT
Sorry, we can't treat you! The four words Spa visitors with cancer don't need to hear
Christine's talk will focus on the importance of inclusivity for guests with compromised health in a spa setting. Specifically today we will talk about clients living with cancer or with a history of cancer and myth that massage is not safe. We will discuss approved education in this specialized modality including clinical trials to support our education.
Christine Clinton is the founder and CEO of Christine Clinton Cancer Care, an education company specializing in teaching therapists how to safely and effectively work with guests living with cancer in a spa setting. She attended Memorial Sloan Kettering Cancer Center in NYC and became certified in Medical Massage for Cancer Patients. She attended Clinical training in Mind Body Medicine at Harvard and had the distinct pleasure of meeting his Holiness The Dalai Lama.
Christine has been in the spa and wellness sector for over 28 years and is certified in many modalities including Massage, Skincare, Reflexology, Aromatherapy, Lymphatic Drainage, Energy Medicine and Mind Body Medicine. Christine has been a Spa Director, a Spa Owner and Chief examiner USA for an internationally recognized awarding body based in London.
She is the Chair of the Global Wellness For Children initiative, a facilitator of the WHISKIDS program and is on the advisory board of Whimsy World. Christine is certified in the PECO programme – the first 1,000 days.
She is dedicated to creating wellness awareness around the globe and has spoken at The World Spa & Wellness convention in Dubai and Phuket sharing the message of inclusion for all with compromised health.
Christine's 3 day Cancer Care programme is accredited in Ireland, England and the USA.
Christineclinton.com
Facebook: @christineannclinton
Instagram: @Christine.a.clinton
Suzanne Ruggles
Wednesday October 16 at 7pm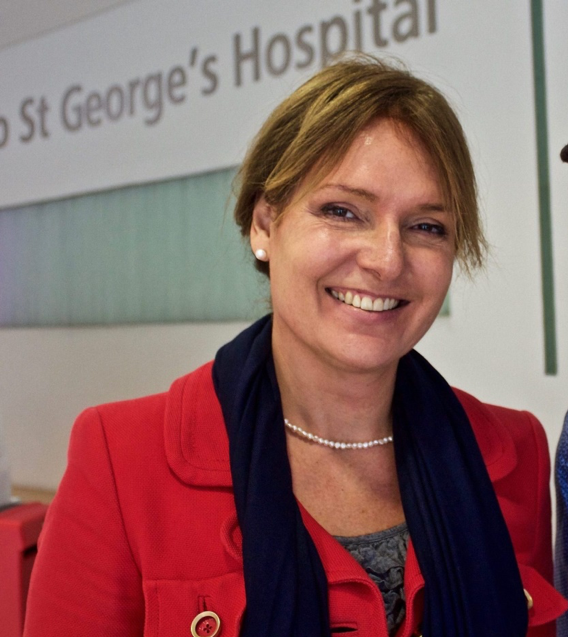 Establishing A Model of Evidence-Informed practice in the NHS: Steps on the Ladder for Reiki Research.
Conventional medicine is increasingly looking to Integrated Healthcare to enhance patients' wellbeing and improve quality of life outcomes. Increasing cancer patients' survival rates in Europe and the USA, is leading to greater attention to outcomes reflecting patients' well-being.
There is a great opportunity now more than ever before, to systematically evidence the benefits of complementary therapies. Using the benefit of 19 years' experience designing evidence-informed therapy projects in some of the most complex areas of medicine, I will share with you Full Circle's road map for sustainable integration, and why it is so worthwhile to get the right foundations in place. I will share with you why I believe this is worth doing alongside some of the hurdles, ultimately giving you a greater sense of the practical steps that are guiding the Connecting Reiki with Medicine project to recognition, integration and a structure for future well designed research projects.
Suzanne originally studied Business, Finance and Law before establishing her own London based design company. Her many commissions included Hollywood actors, Royalty, the Victoria and Albert Museum and the Royal College of Music.
Following a near death experience she founded her charity Full Circle Fund Therapies to develop pioneering projects for hospitals.
She has studied mind-body medicine extensively including Harvard Medical School (Relaxation Response and Positive Psychology). She holds a Masters of Science (Health Sciences) from St George's Hospital Medical School. She also holds qualifications in Health Psychology, Energy medicine (Plexus bio-energy), Neuro-Linguistic Programming, Reflexology and Emotional Freedom Technique (EFT). She has a long term practice in Chi Kung and meditation techniques, and a deeply held interest in nutrition.
She set up St George's Hospital's first integrated therapy programme in 2001 receiving the St George's Hospital's Exceptional Award in 2005. More recently she established Full Circle for cancer patients at Brighton and Sussex University Hospital.
She is an accomplished speaker and has lectured widely including The Nursing Faculty, Kingston University; national conferences (Leukaemia CARE and Royal College of Nursing) and the All-Party-Parliamentary Group for Integrated Healthcare.
She has written a memoir (to be published Winter 2019 by Balboa Press, part of the Hay House Publishing Co, United States.)
Josh Hamit
Thursday 17 October at 2pm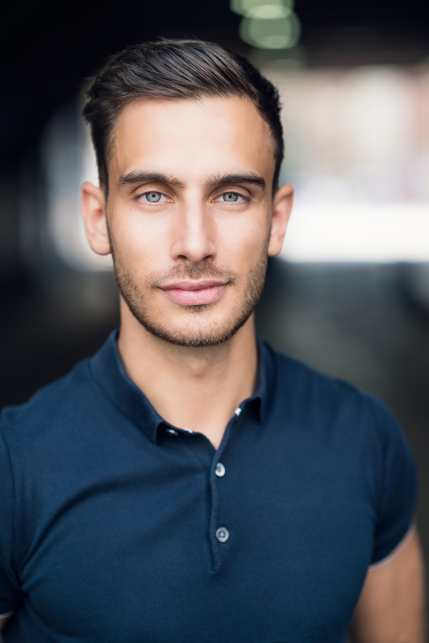 Page 1 of Google: The Beginners' Guide to Local SEO
If you want more customers who live near you to find you, then you need to come up on the first page of Google. Most people have heard of SEO (search engine optimisation), but how many understand Local SEO – the art of getting noticed in google when people put in your local town or postcode as part of the search for a service or product you offer. In this short presentation you'll learn the simple basic principles you need to implement or have implemented on your website to get your website on Page 1 of Google.
Take away: Learn the fundamental principles that will help your business perform better in Google
Josh Hamit is the founder of Improve My Search Ranking, a specialist SEO agency based in Beckenham, Kent and a google certified partner. Josh has helped hundreds of businesses, both large and small, achieve huge increases in revenue and profit through his expertise in Search Engine Optimisation.
Website: https://www.improvemysearchranking.com/
Email: josh@improvemysearcheranking.com
Sally Spurgeon
Thursday October 17 at 7pm
Promoting Breast Health – How You as a Therapist Can Help
Massage is vital to the health and well-being of breast tissue. Lymphatic fluid, which keeps tissue healthy throughout our body, is moved in only three ways, respiration, muscle movement and manual manipulation. As there is no muscle in the breast itself, the fluid must be moved with manual manipulation.
As a massage therapist, you will undoubtedly have someone on your table who has, or has had, some type of breast surgery or who has concerns about their breast health. Being able to address their (and perhaps your own) fears about breast issues is immensely helpful. Having the knowledge and confidence to provide a session for these clients and being able to teach them a simple daily self-breast massage to do at home every day is imperative for any holistic therapist working with this population today.

Sally Spurgeon found herself in a unique position after being diagnosed with breast cancer. A massage therapist for over 30 years, she was able to draw on her personal experience and create The Spurgeon Method™ to help other women with issues that arise after mastectomy surgeries.
In addition to running a busy massage office in Las Vegas, Sally also teaches her method to massage therapists and other healthcare practitioners.
www.therapielv.com
sally@therapielv.com
Categorised in: Uncategorized
This post was written by Admin KK