July Webinars
We are pleased to announce our next series of expert FREE CPD webinars open to you our members and also to your friends and acquaintances. Our theme, coming up to summer is self-care and so we have got together six more experts to enrich your practices and lives.
Caring for your business and want to know how to get referrals from GPs? Dr Toh Wong will be on hand to talk you through this. Dr Wong is a co-founder of the Integrative Health Convention, happening on October 5/6.
We also have Quinopractic teacher, Chiropracter and Kinesiologist Dr Mike Dahlstrom getting us to care about how we think, how our mindset affects us, how we can look at clients' problems from different perspectives, how we take information into our brain and communicate as a result of that and why it really matters.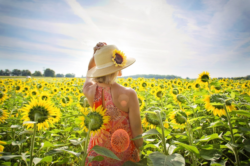 Our own Dave Brown has been developing a course on Lone Working – often a neglected subject in therapist training and of huge interest with the surge in mobile home treatments. Dave will be giving you some tips and thoughts on how to stay safe.
Sue Stretton, of the amazing Healing Hands Network, is an expert on PTSD. She thinks that many more of your clients may have some form of PTSD that we think and that they know and she will be sharing how to spot the signs along with self-help tips that you can pass on.
Meanwhile psychotherapist, hypnotherapist and coach, Charlotte will be explaining The Art of Getting More Clients and showing you how to position yourself on social media, especially Facebook and Linked In.