August 6 2019 by Admin KK
Olympia Beauty September 29/30
It's hard to believe that ThinkTree will have only been officially launched for one year come September in the airy setting of Olympia Beauty.
Once again we will be having a stand, and this time a good number of our trainers will be coming and presenting their offering on our stand – part of our commitment to support our associated schools.
It would be great to see as many members as possible coming along and saying 'hello' to the team.
If you offer therapies to people with cancer, then you'll also be happy to know that we have helped put together an Oncology Care Panel Discussion for the show. Taking place on Monday 30 September, it's made up of experts in the field who have through research, skills and experienced discovered how oncology massage can support those with cancer. Come and join the discussion and pose your own questions to the experts. The panel is chaired by our own CEO Kush Kumar and includes leading trainers Marc Innes, Jennifer Young, Dr Deepa Apte, Tracey Kiernan and Christine Clinton – we'll be profiling them more next month.
The Oncology Care Discussion Panel is free to enter with your complementary Olympia Beauty ticket. The panel's collaborative approach around eastern and western techniques will educate and inform you about around the myths of cancer massage for patients. The Panel is taking place between 12 noon and 1pm, so mark it in your diaries now!
To book free tickets to Olympia go here  for general tickets and here if you specialise in beauty here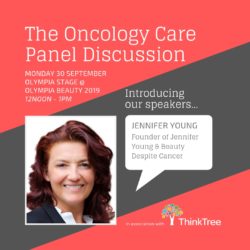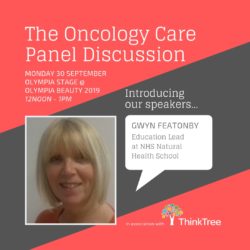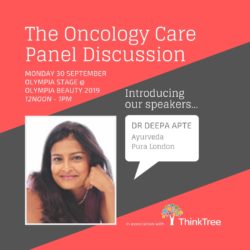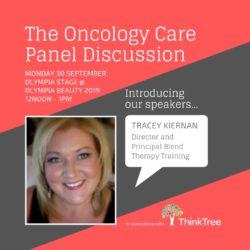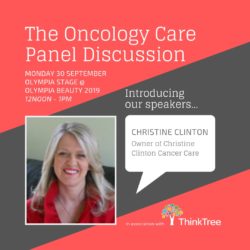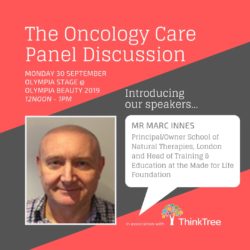 Categorised in: Uncategorized
This post was written by Admin KK