Kriya Yoga
Do we really know how to meditate?
2pm,  Tuesday 23rd April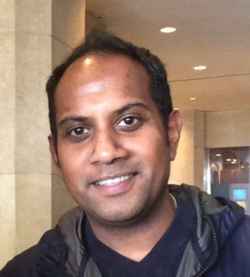 Ravi Nahar
Kriyavan Ravi Nahar has a BSc in Biological Science and MSc in Economic Management and Policy and works in sales & marketing in the pharmaceutical industry.
Since the age of 15 he has practiced Kriya Yoga. His thirst for the spiritual knowledge of the Vedas sprang from the age of 9. He has published articles with Prof Punit Sharma on the Vedic interpretations of the Ramayana which deals with the art of Kriya Yoga, and launched Ramayana Decoded on social media in 2016 attracting 300,000 followers.
He decodes the deep spiritual knowledge of Vedic literature in such way that it resonates spiritually practically and scientifically with modern day cultures in the East and West.
Do we really know how to meditate?
Meditation is a word that has become integrated in modern day culture as escapism from the troubles and challenges we face through life, people meditate to help with depression and anxiety seeking healthier state of mind, for others meditation brings spiritual development as you raise awareness to higher deeper levels of consciousness.
www.facebook.com/ramayanadecoded
ramayanadecoded@gmail.com
Watch the video by clicking  here 
Pricing: How to do it and why it matters
7pm, Tuesday 23rd April
Dave Brown
Experienced, innovative and versatile professional educator, consultant and coach with a passion for inclusive teacher education and lifelong learning. Entrepreneurial, skilled and caring trainer, assessor and observer with belief in the transformational power and impact of meaningful CPD.
Mindful and respectful with an analytical, performance driven focus supported by an accomplished track record for planning and delivery of bespoke training and development initiatives, events and activities. An active educational researcher and presenter.
Currently a Company Director and small business owner with teaching, academic leadership and quality improvement responsibilities within a large college. Also works with a number of universities and international exam boards.
Pricing: how to do it and why it matters
Pricing is something that therapists can struggle with. In this presentation we will be looking at how to pricing from a business perspective – taking the emotion out of it and basing it squarely on ethical business principles, giving you a simple, clear rational structure on which to base your pricing decisions. The difference between being able to keep doing the job you love and having to switch to other jobs in order to pay the bills.
Watch the video by clicking here 
Ayurveda for Women
2pm Wednesday 24th April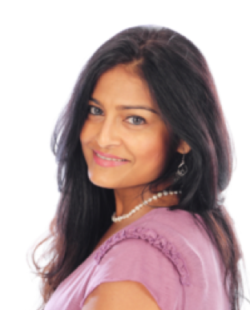 Dr Deepa Apté
Dr Deepa Apté MBBS (India), YLA, BYV, ITEC, MICHT is a fully qualified Indian medical doctor (Bachelor of Medicine; Bachelor of Surgery, India), a qualified Yoga teacher (specialising in Hatha Yoga and the Sivananda tradition) and a qualified Ayurvedic practitioner. As a former external Examiner for a Masters degree accredited by Middlesex University, she also an Executive Director of the APA's (Ayurvedic Practitioners Association).
Ayurveda for Women
Ayurveda – the science of life – is a system of health and healing that has been practised in India for over 5000 years. Increasingly popular as an approach to health and beauty with clients and therapists alike, how can Ayurveda's long history and wisdom help women in particular? Which of the doshas tends to affect women more than men, what are the results of this and what can you do about it? As a woman and a medic the award-winning Dr Apte explains how to support your health, well-being and appearance using authentic Ayurveda approaches.
 www.ayurvedapura.com
Facebook: https://www.facebook.com/AyurvedaPura
Twitter: https://twitter.com/AyurvedaPura
Instagram: https://www.instagram.com/ayurvedapura/
Email: info@ayurvedapura.com
Reiki: Improving the Body and Mind
7pm Wednesday 24th April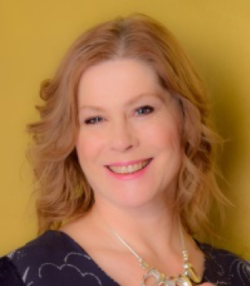 Rosemary Pharo
Rosemary Pharo has been involved in the field of wellness since 1998, being qualified in a massage, aromatherapy, Reiki, remedial hypnosis and various mindset techniques. A past secretary of the Reiki Council, the governing body for Reiki in the UK, she has helped evolve standards for public practice since 2003 as well as sitting on the PSB for aromatherapy. She edited the Reiki Council's first Practitioner Handbook as well as being a co-contributer to the Chapter on Reiki in Palgrave McMillan's Foundations of Complementary Therapies and Alternative Medicine.
Reiki: Improving the Body and Mind
In this webinar, we will explore the foundations of Reiki, training standards and traditions, some of the most recent research and hopefully dispel a few myths. Reiki has grown in popularity so fast for good reasons. Its simplicity and the power for good that it puts into people's hands when they practise it consistently are two key reasons for this. Any practising therapist who adds Reiki to their list of skills is adding a dynamic source to maintain their own health and wellbeing.
Watch the video bu clicking
here
Branding and Brand Management
Thursday 2pm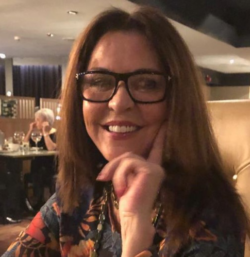 Pauline Barclay
Often referred to as a Futurist or visionary, Pauline Barclay has the ability to see trends before they are recognisable. She owned an anti-ageing clinic 25 yrs ago, was the first Caci practitioner in Scotland and introduced fillers and other invasive and non-invasive procedures to the local market, appearing on TV and in the press. She has branded, manufactured and sold alternative health products internationally. Before social media or google were buzzwords, she created brand awareness by soliciting local and national media, tv magazines and attending health and beauty fares and celebrity endorsement. She was one of the first million people to have a domain name and email address and has been a future trend advisor or major international companies – being responsible for "Veggi Burgers".
Brand Management: what it is and how to do it
Brand management is a vital piece of marketing, which utilises various techniques and marketing copy to boost the value of the company.
Yet, what brand management really comes down to is trust.
Without developing a consistent brand experience that also delivers on those promises of what your product or services do, you lose potential Clients from choosing your company and or services in their final decision. Clients generally believe that they can trust your brand to deliver, but if it consistently fails to meet the basic of needs your trust is broken, damaging your brand credibility.
Massage Techniques: Are we missing the point?
7pm Thursday 25th April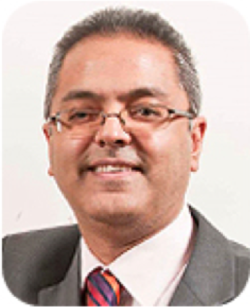 Bhavesh Joshi
Bhavesh is an innovative, gifted and dynamic practitioner sharing over 25 years of clinical experience and teaching. He is the Director of the London School of Massage, one of the most successful complementary therapy schools in the UK.
Massage techniques, are we missing the point? 
If you search the Internet for "types of massage" you will no doubt get an array of different types of therapies,methods and techniques.  If we take a step back and consider what we really want to achieve by providing any physical body therapy treatment, without doubt most of us will arrive at a list of around 5-6 desired outcomes.
In this webinar, I aim to:
• Explore the common desired outcomes for most physical therapies
• What we are/ should be aiming to achieve in a treatment
• Application of proper massage technique and posture – "minimal effort"
• Consideration of other factors which will influence the benefits of your treatment
Website: www.londonschoolofmassage.co.uk
Email: info@londonschoolofmassage.co.uk