January 10 2020 by Admin KK
1.30 Tuesday Jan 21
Sign up here
Can we reclaim our childhood flexibility?
Some Insights into what is possible using Gentle Muscle Release
Peter Smith and Angela Lewis
78% of bodyworkers and masseurs "work" too hard on their clients and unnecessarily hurt themselves in the process. Working like this is hard on both client and therapist. It's hard to sustain in the long term. You may call this a 'yang' (male) approach, with clients being passive recipients. Chronic conditions, where a client's body becomes 'armoured', are particularly resistant to change and working in a standard way can be frustrating for both client and massage therapist. GMR conversely offers a 'yin' approach to work in a way that clients love. Working this way means therapists can do what they love for as long they want because they may no longer end up wrecking their bodies. Working this way enables therapists to become creative facilitators, teaching their client's brains to deliberately release their own muscles, which is then followed by massage onto a newly-released body.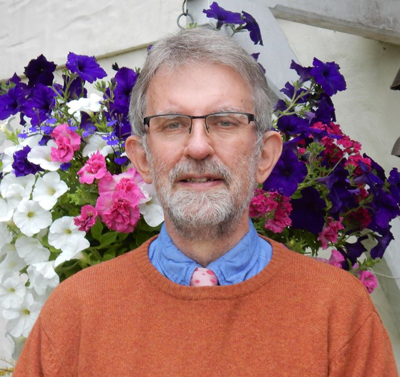 Peter C K Smith (RSHom FSHom) is a registered homeopath, Light Touch Therapist and Jin Shin Jyutsu practitioner. From a career beginning in 1982, Peter has taken a holistic approach to therapies. Now he is passionate about bringing Gentle Muscle Release (GMR) to a wide audience. He believes GMR will take massage into more creative and effective territories and holds a strong vision that GMR will become beneficial to millions of clients and many therapists – prolonging their careers. He sees GMR as the next logical step as massage therapy becomes gentler and more effective.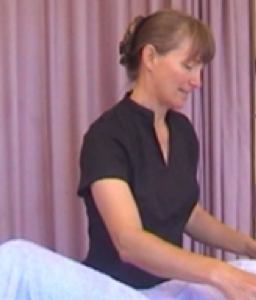 Angela's path has lead from Leading Wren – Airframe Engineer to complementary therapies and becoming a qualified lecturer for the past 17 years in subjects such as Anatomy, Physiology and Pathology, Complementary Therapies and Sports Massage in the South West of England. A keen sports coach and player (hockey, squash, swimming, cricket and rugby amongst others), she is still involved in sports as a hockey umpire. Angela began her journey with Gentle Muscle Release (GMR) in 2017,and went on to gain an accreditation to practise. She found her muscles felt longer, lighter and her movement more fluid with long-held muscle trauma released.
7pm Tuesday Jan 21
Sign up here
New Year, New You! The Ayurvedic approach to new beginnings.
Dr Deepa Apté
New Year, New You! The Ayurvedic approach to new beginnings.
In this webinar, Dr Deepa Apté will teach you how you can apply an Ayurvedic approach to the New Year in relation to your overall wellbeing with a particular focus on women's health. We will be focusing in particular on foods for the Winter season and detoxing / liver cleanse.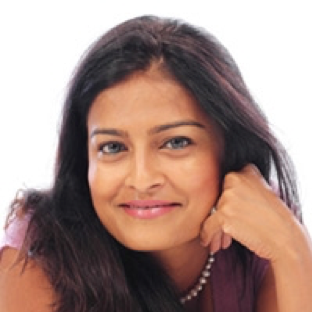 Dr Deepa Apté qualified as a medical doctor and surgeon in India and subsequently trained as an Ayurveda Practitioner and Yoga Teacher. After running successful practices in India and Germany she co-founded Ayurveda Pura in London in 2003 to deliver superlative quality Ayurveda health products and services to a Western audience in an easy-to-access way. She opened the purpose-built Ayurveda Pura Health Spa and Beauty Centre in 2010 in Greenwich. She has a Holistic Essential's™ range of natural premier Spa quality beauty products that are hand made in the UK and are organic, SLS free, perfume-free, paraben-free products that are not tested on animals. Ayurveda Pura has won a broad range of European awards for its cosmetics and teas and supplements. The Spa was the first Ayurvedic spa to win the National Spa of the Year in 2013.
As an international teacher, Dr Apté has a passion to educate and inspire people of all levels from lay beginners to medical doctors about the health benefits of Ayurveda. Accredited by ThinkTree Hub, her Ayurveda Pura Academy has inspired and changed hundreds of lives across the world. She has been a university lecturer and Masters degree examiner as well as executive director of Education for the UK's Ayurvedia Practitioner's Association. A regular international speaker, she has also written for, or been featured in publications including the Daily Mail, The Times, Natural Health Magazine, Health and Fitness Magazine, "She" magazine, Holland Barrett's Healthy Magazine and Choice Health
Contacts
Academy@ayurvedapura.com
www.ayurvedapura.com
1.30 Wednesday Jan 22
Mental Wealth – Beyond Mindfulness to Heartfulness – moving from a managed life to a magic life.
Paula Pluck
Sign up here

This session is designed to teach you how to:
• Transform your world understanding by using the mind/body connection to create Mental Wealth in your life.
• Shift your perception from performance to presence
• Use meditation to change your mind and your reality
• Let the riches of your mind fill you with an inexhaustible feelings of joy
• Let past pain go and become happier as your draw from your Mental Wealth Account
• Manifest the life of your dreams, attracting riches in all areas of your life with your super charged Mental Wealth
Paula gets life is experiential and this session will be a fun, interactive exploration of the law of attraction as an inside job.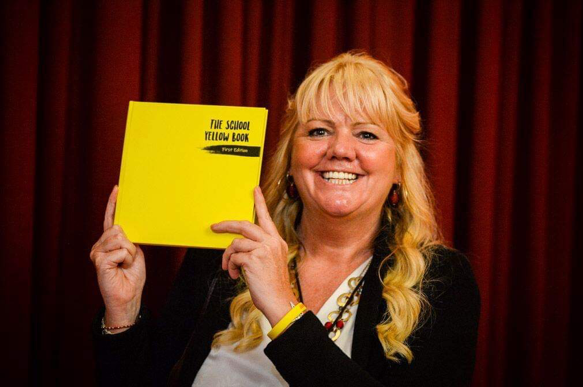 Paula founded SMARTfoundations in 2010 and has trained hundreds of teachers to share with their students and clients that greatness starts within. She has practised meditation and mindfulness for 27 years as part of a spiritual community and was a leader/facilitator for 21 years. In the last 17 years she has taught meditation and mindfulness as part of her coaching programmes. She is passionate about sharing that we all have infinite potential and that together with the right heart and mindset, anyone can realise not only their dreams, but also achieve true contentment in life
Contacts
www.smartfoundations.co.uk
info@smartfoundations.co.uk
Tel: 07507703854
1.30 Thursday Jan 23
Sign up here

Everything you are being told about anxiety is wrong (and why you don't need to feel anxious about that)
Anxiety is often described as the modern epidemic, with more people seeking help for or reporting struggles with anxiety issues than ever before. In this webinar I'm going to talk about the current attitude towards anxiety and its treatment as a mental illness and why this might not only be a misclassification, but also potentially exacerbates the problem it seeks to alleviate. Having worked with clients suffering anxiety issues for nearly ten years I will share the foundations to my approach, the simple changes that can be made and why we don't need to feel quite so anxious about anxiety.
Tim Box DipCAH, HPD, FMAHA, MNCH (reg) is a remedial hypnotist and mind management expert who has successfully run a flourishing full time therapeutic practice for the last seven years as well as being an associate of one of the top practices in London's Harley Street for three years. After escaping the family plumbing business in 2009 he was originally trained in hypnosis at the world renowned Hypnoarts Academy by Jonathan Chase. Tim went on in 2014 to become one of only a handful of people in the world to be awarded a fellowship of the academy, as well as eventually becoming one of their senior trainers.
In 2015 Tim created his CONTROL system based on his experiences with clients and the learnings from thousands of 1 to 1 sessions.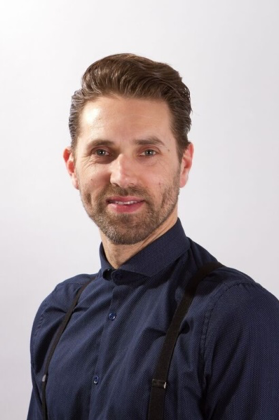 Tim now teaches his method throughout the world and has qualified more than 50 CONTROL Practitioners in the UK, Europe and the United States. He also mentors other hypnotherapists and regularly gives talks and demonstrations about the power of the mind.
Tim is also an accomplished public speaker and regularly delivers talks on hypnosis, mindset, and how to improve your thinking.
Contacts:
thecontrolsystem.co.uk
Categorised in: Uncategorized
This post was written by Admin KK