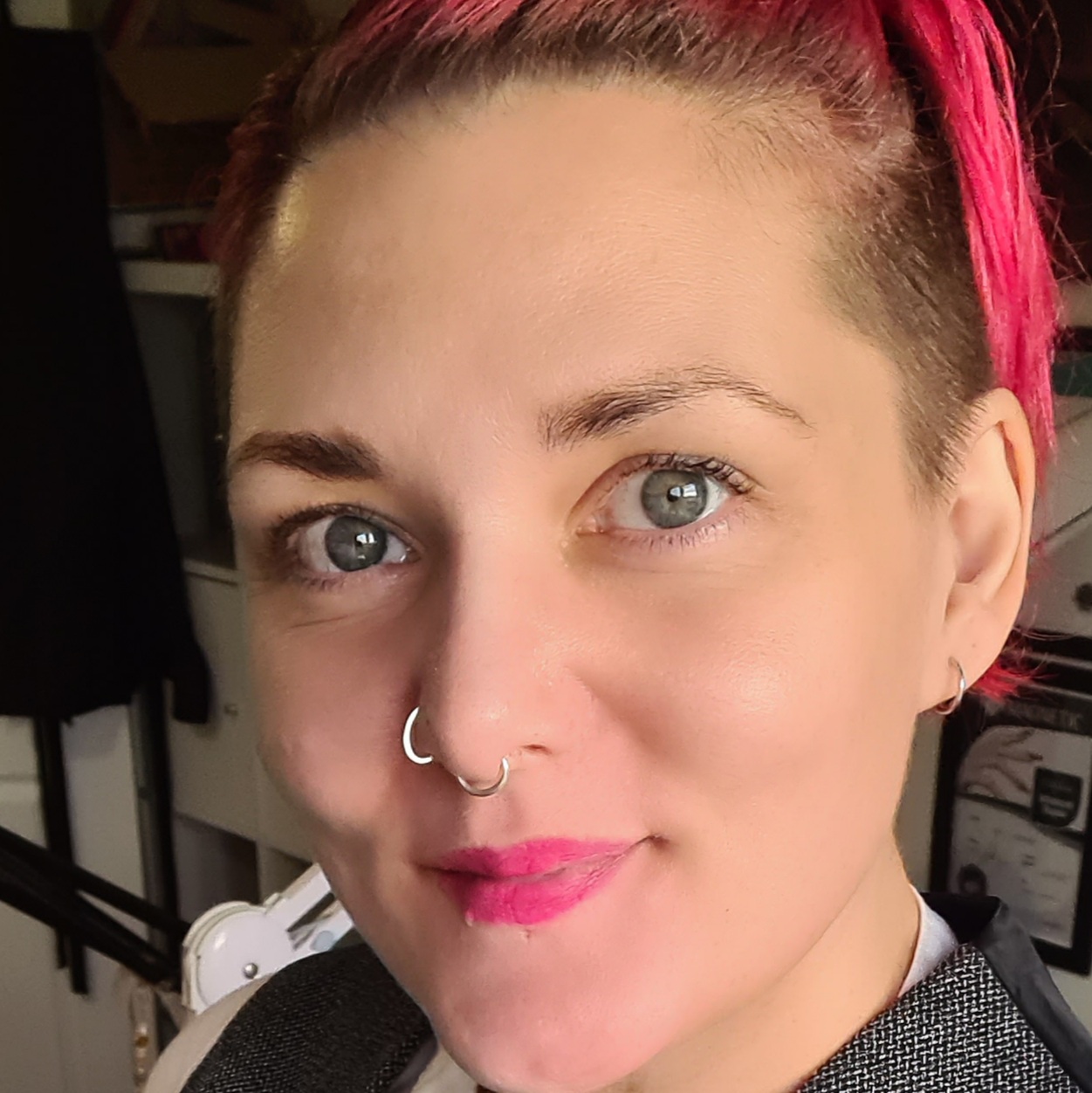 About Lisa
Higher MK is the nail and beauty academy and salon created by Lisa J Alsford.
Higher MK Nails and Beauty is our nails and beauty salon which has been running since 2008. We have a fantastic range of beauty and nails treatments available in a private, home-based studio in Milton Keynes.
Higher MK Academy offers training in nails and beauty where we focus on foundation knowledge that sets you on the right path for a long and successful career. We offer full support and mentoring to our students as well and teaching an extensive range of courses in nail technology. We will be adding courses in beauty & holistic therapies in the near future as we strive to develop learning that not only gives each student the confidence and knowledge required for a long career in the beauty and wellness industry, but we aim to raise the standard of the industry as a whole. As Higher MK Academy evolves to train new trainers, we are putting our team together under a new banner - the Nails & Beauty Training Tribe.
Higher MK is also a professional beauty and nails supply store for professional only products. These are manufactured to the highest cosmetic regulations and we do not import from outside of the EU. This ensures you are always working with the highest and safest products available. Colleges and tutors are invited to contact us as we are able to put together custom kits for your classes.
Qualifications
Skin Recognition Awareness Course (Skin care diagnosis)

Distance Reflexology Reiki - Second Degree Reiki - First Degree Expert Nail Technology Trainer Training Pre-Expert Nail Technology Trainer Training Advanced Nail Shapes Trainer Training International Nail Technology Trainer training Level 1 & 2 Nail Technology Trainer Recertification E-File manicure Trainer Training Trend Nail Art Trainer Training Jewellery Acrylic - 3D Acrylic Art Trainer Training Abstract Nail Art Trainer Training Babyboomer Trainer Training Airbrush Level 1 & 2 - Airbrush nail art Trainer Training ManiQ Gel Colour - Gel Polish Master Tech Freehand Nail Art Diploma in Basic Nail Art Diploma in Acrylic Nails Diploma in Gel Nails Diploma in Spa Manicure Diploma in Spa Pedicure TQUK Level 3 Award in Education and Training Level 4 Electrolysis Hair Removal Level 4 Electrolysis & Cryotherapy Blemish Removal Lash Lift & Tint (Gravity Defying Lashes) Eyelash & Eyebrow Tinting Basic Waxing Treatments Celebrity Lashes - CLassic Lash Extensions Celebrity Brows - Advanced brow styling Level 3 Diploma Holistic Therapies Level 3 Thermal-Auricular Therapy (Ear candling) Lava Shell Relax Back Massage Lava Shell Relax Body Massage Lava Shell Rescue Massage Lava Shell Glacial Shell Detox Treatment CPD Diploma Trigger Point massage CPD Diploma Soft Tissue Release CPD Diploma Upper Cross Syndrome CPD Muscle Energy Technique
Contact details
Contact details

Higher Healing, Nails & Beauty

Email

Phone

07535485082

City

Milton Keynes

County

BUCKS

Country

United Kingdom

Website
Opening Times
Monday to Friday 10:00 - 19:00
Professional Bodies
Thinktree Hub
Insured with Balens from 2020-11-30