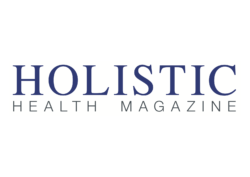 The team here at Holistic Therapist Magazine are proud to officially launch our new consumer sister title, Holistic Health Magazine.
We have created a balanced and digest-able magazine that will support everyday people wanting a happier and healthier lifestyle, as well as great content that will be of interest for practicing therapists too.
For those of you who are advanced practitioners, the first issue is designed to be digest-able and unintimidating,
but we will have the "advanced pages" in each issue which will cover the latest research on specific matters of interest.
You will love the next issue where we are to feature GUT HEALTH continued.
We have been speaking to leading experts and cover the new cutting edge research on the subject.
Over all, the team here have worked very hard and brought you a fantastic new magazine which will make a real difference to people's lives.
We really hope you enjoy it as much as we enjoyed creating it.
We welcome all feedback, and with your support the magazine will go from strength to strength.
Please show your support by sharing our link.
Thank you for your ongoing support.
Jason and the HTM TEAM.
Follow the link below