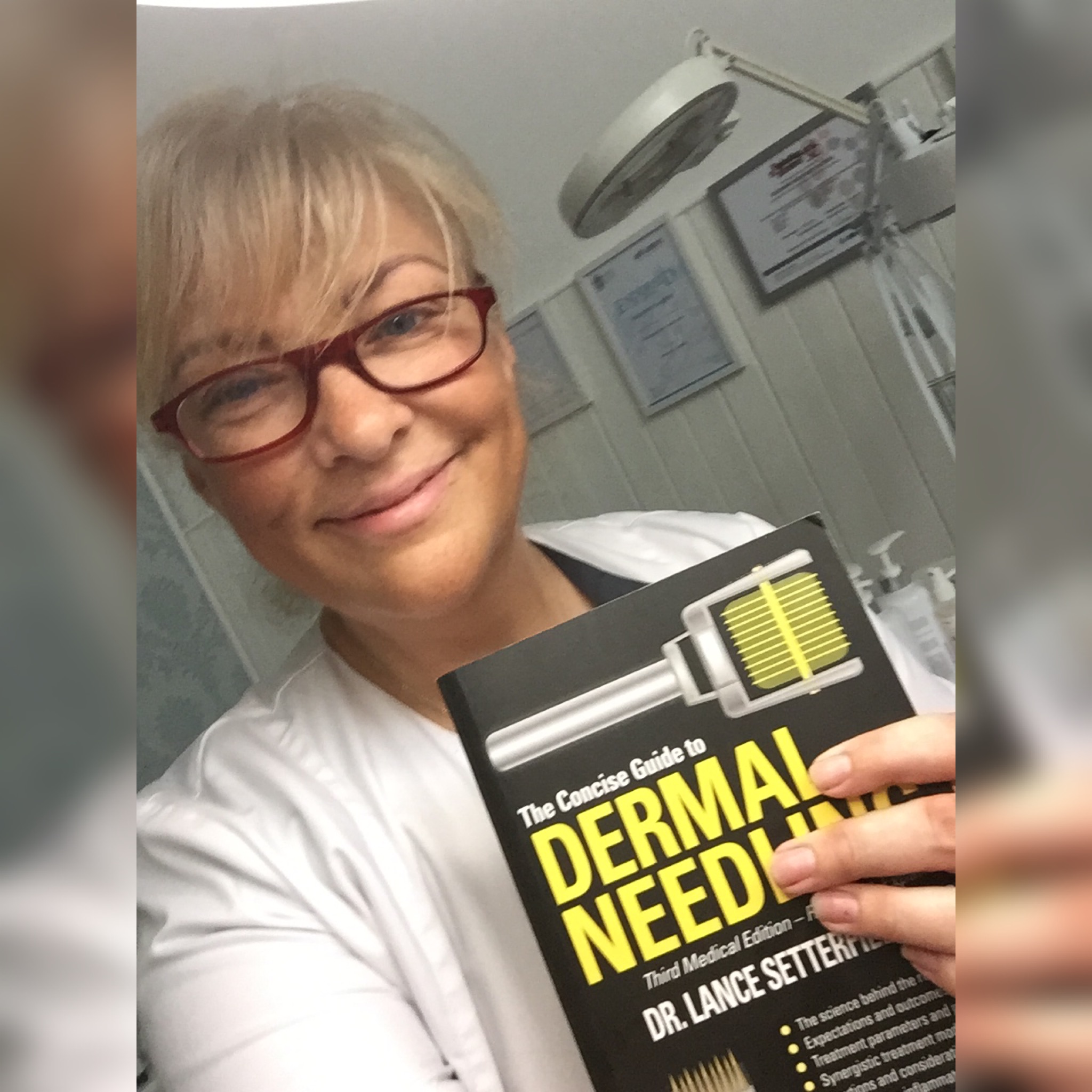 About suzanne
Now in our purpose built, salon/clinic we can offer you everything to keep you looking and feeling your very best, as well a base for all our training courses. THE SALON: is our very own beauty salon, offering amazing skin body and holistic treatments and home-care products by Thalgo®. Enjoy a full range of the very latest beauty treatments in a relaxed and friendly environment; including Face and Body Care, Massage, Acupuncture, Waxing, Eye Enhancements. THE CLINIC: is staffed by an Advanced Aesthetician and a Pharmacist/Prescriber who are experienced in  aesthetic treatments and cosmetic dermatology, as well as anti-ageing treatments and SPMU. The clinic specialises in offering a full range of qualified and experienced administered medical aesthetic treatments including injectables, dermal fillers, Wrinkle reduction, as well as a wide range of medical grade technology including Radio Frequency, LED Light Therapy, Electroporation, Mesotherapy and medical grade peels. We also offer aesthetic treatments such as; Red carpet peels, Microdermabrasion, Dermaplaning , Micro-current Therapy, Microneedling and Semi-Permanent make-up. Our Home-care is delivered by the esteemed ZO Skinhealth® as well as Swiss cosmeceutical companies - Koreesa,  Cliniccare® and Teoxane® THE TRAINING HUB: Professional training courses in beauty therapy, holistic therapy, nails and salon business management. Think Tree accredited and insurable qualifications at our location in East Lothian or within your salon.
Qualifications
1990 I.T.E.C. Beauty Diploma (credit) 1990 Mary Reid International School of Beauty Diploma (merit) 1990 International Aestheticians Diploma (credit) 1991 I.T.E.C. Massage Therapy Diploma (credit) 1993 Mary Reid International School of Beauty Masseuse Diploma (merit) 1994 International Aestheticians Massage Diploma (credit) 1998 Bodygold Lymphatic drainage Diploma 2000 Vip Italia Transion Diploma 2002 Vip Italia I.P.L. Diploma 2002 Met-Time Therapies Indian Head Massage Diploma 2003 Ellisons Hot Stone Massage Diploma 2005 A.M.T. Emotional  Freedom Technique Diploma 2008 Skinbase Microdermabrasion Diploma 2009 Thalgo Beauty Therapist of the Year Award 2010 I-Lash Extension Diploma 2010 Boston Medical Group micro-needling Therapy diploma 2011 British Beauty Academy Threading certificate 2011 Lime Blossom Training School Thermal Auricular Therapy Certificate 2011 PTTLS Teaching Diploma 2012 HD Brow Certificate 2012 The Guild International Training Anatomy & Physiology Diploma 2012 Gil Headley Seminar Attendance 2012 Functional Fascia Dissection course with Julian Baker 2014 The College of Chinese Medicine Orthopaedic Acupuncture Diploma 2016 Nouveau Group Meta Therapy 2016 Skin Geek Cutaneous Dermaplaning Course 2017 Epibrow Microblading Certificate 2018 LED Light Therapy 2019 Advanced Microbl;ading with Sarah Robinson Training 2019 Powder FX Brows with Scott Triggs 2019 Brow Lamination Course The Brow Ateliers 2019 Li-ft saline Tattoo removal cert.
Testimonials
KerryB-47 Suzanne is excellent at what she does. She is very friendly and always makes you feel welcome. I wouldn't go to anyone else now for eyebrows etc! Pam 5 star attention to detail Very knowledgeable therapist, efficient & professional, highly recommended in everything from waxing to facials , massage & acupuncture. Claire-East Lothian Where do I start with Suzanne , first started going for my eyebrows brilliant at them as I had them ruined at ********* then started get G5 massages for an illness she was brilliant at that , there is a theme here ! But her best trick up her sleeve for me was acupuncture I was having real problems with one of my feet Suzanne has worked with me some homework exercises and her marvellous acupuncture needles and after nearly two years of agony in my foot I can walk my dogs again and walk on that foot normal I can't recommend Suzanne highly enough
Contact details
Contact details

Suzanne haughey Therapies

Phone

07725 323 176

City

Tranent

County

East Lothian

Country

UK

Website
Opening Times
Monday 9am-7.30pm Tuesday 8.30am-2pm Wednesday 1pm-8pm Thursday 8.30-2pm
Professional Bodies
Guild of Professional Therapists Guild of Holistic Therapists
Insured with Insync, Hamilton Fraser, Holistic Insurance.