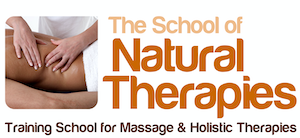 Description
Advanced and Deep Tissue Massage
Qualification gained: Certificate from the School of Natural Therapies (10 CPD credits)
Deep Tissue Massage aims to address long term muscular issues, break down adhesive build up, reduce postural dysfunction and pain. Through expanding the Therapist tool kit, they will be better equipped to make a significant difference to their clientele, helping to build a sound reputation and solid client base.
This dynamic two day course had been designed drawing upon hundreds of hours of 'hands on' experience to stimulate the students creativity with tried and practiced techniques, concepts and first hand experience to broaden the understanding and application.
Over the two days the therapist will learn how to fully exploit the various angles of approach to deal with a clients muscular problems over and above the standard style massage, half a treatment on the front, half on the back…setting them apart from the rest of the field.
Utilising side lying and 3/4 leg positions to access areas all to often left unaddressed, yet so important in the maintaining and reaching peak performance and function.
Various strategies will be discussed to help understand why a client continues to present with the same symptoms, despite previous treatments. How to formulate a plan to get to the root cause of imbalance and pain
The principles of Deep Tissue Massage are taught, together with a wide variety of strokes and anatomical concepts to build confidence and enhance a greater sensitivity of touch.
This Remedial style course is the perfect step for those wishing to build on their existing massage skills, taking their treatments to a more effective considered level.
Contact
E: info@schoolofnaturaltherapies.co.uk
T: 0203 544 6544