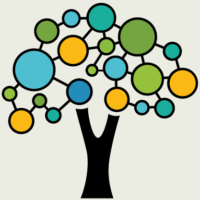 Description
This refresher accredited and certificated course provides you with a carefully sequenced learning experience that combines structured reading with online learning and assessment activities in preparation for a final online examination.
*Note this is not in place of a Full Level 3 Anatomy, Physiology and Pathology course, but for refreshing knowledge only.
Your enrolment includes all administration and certification, FREE membership to ThinkTree Hub as a fully qualified member and TWO FREE comprehensive PDF text resources and discounted books for you to buy (see below, RRP £38.98) and use within your studies and for reference as a qualified and practicing therapist.
Written in a clear approachable style, this is the most comprehensive text book currently available for anyone studying anatomy and physiology at level 2 or 3. Designed for use both in the classroom and as a home study resource, it provides all the information necessary to meet or exceed the curriculum requirements of all the major international awarding bodies. RRP £19.99
This book has been written from years of experience in working with and teaching massage and seeks to provide practical information on using massage to treat a range of medical conditions. Massage has been used for thousands of years to treat a whole array of conditions and was traditionally passed down through families as part of everyday life. With the increase in modern medicine two things have happened; firstly the power of massage has been largely forgotten, and secondly, with the increase of a litigious culture, it has been politicised and people have become scared to touch for fear of litigation. It seeks to both educate and empower two groups of people; the qualified massage practitioner wanting a ready reference book for unfamiliar conditions, and every day people wanting to help a friend or family member who is dealing with a health problem. While in many cases individuals will feel happier going to see a qualified practitioner, there may be times when for reasons of finance, life circumstances, or simply client choice, that this is not possible, and it is perfectly fine to use massage in the home. RRP £18.99
The Units you will study on this course are:
The Organisation of the Body
The Skin, Hair and Nails
The Skeletal System
The Muscular System
The Nervous System
The Endocrine System
The Respiratory System
The Cardiovascular System
The Lymphatic and Immune System
The Digestive System
The Urinary System
The Reproductive System
A final online exam (open book) comprising of 20 multiple choice questions is the final assessment, the Pass mark required is 80%, resits are available at no cost.
Register here  now!
Contact
E: info@thinktreehub.com
T: 0330 229 0721