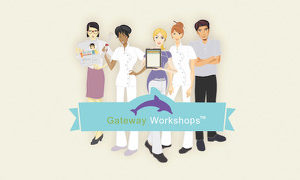 Description
Multi Award Winning National Massage, Beauty & Holistic Training School
Professional one day Practitioner training course in Cancer Massage Therapy – Oncology Course, offering a fully certified qualification for anyone wanting to become a qualified Oncology Massage Practitioner.
We offer this at a reduced price because the theory is taken online instead of at a venue for two days, you will get amazing tutor support for your online part of this course, and this allows us to keep the cost down, making this course extremely affordable for all.
Oncology Massage is a form of non-invasive, compassionate touch, which uses a light pressure, with slow and steady movements to help the body relax. It is very much a holistic based therapy, based on compassion, care and specialised massage treatments to help people manage both their physical and emotional reactions to cancer.
Much of the evidence around oncology massage indicates that it helps improve the client's quality of life, with some of the benefits being improved relaxation, sleep, and immune function as well as relieving anxiety, pain, fatigue, and nausea.
Oncology Massage Therapists are trained to help understand that clients have their own personal experience with cancer. By the end of this course, you'll have some great techniques to be able to offer an individualised massage treatment, to comfort, nurture and support clients in their own healing journey.
Open to qualified Therapists with a Level 3 in Massage and Anatomy and Physiology.
How does the course work?
There are two stages to the course, online and a practical day.
The online part of the course will take you around 20 hours of study, which includes reading through the course lessons, answering 30 multiple choice questions and carrying out 3 case studies (to be emailed to your practical course tutor for marking). You do not need to have completed the online study and questions before your practical day, but it is advisable that you have made a start. You will be given full support and guidance throughout this part of the course.
You will need to complete both parts of the course to be awarded your certificate.
What's Included in the online part of this Course:
Welcome and objectives: including a warm welcome onto the course by your tutor Beth Cook. Learning objectives and outcomes covered.
• Anatomy, Physiology, and pathology of the Lymphatic System: including lymphatic vessels, function of the lymphatic system and diseases and disorders.
• Understanding Cancer: including metastasis of cancer cells, malignant and benign tumours, main types of cancer and research into cancer.
• Oncology Massage: including an overview of oncology massage.
• Practical 1-Day Training Briefing: including what you will learn on the day and how to complete your course.
• Recommended Reading: further reading that is recommended.
• Setting up your Business: including a place to work, setting up a clinic, equipment needed, business plan, paying tax, insurance, keeping records, professional development plan.
• Marketing your Business: including identifying different client groups and ways to market your business.
• Gateway Code of Ethics and Practice: including best practices and guidelines required in order to train safely and happily with Gateway Workshops.
• Gateway Workshops Useful Information: including a message from Sue Bailey, a list of Gateway courses, important things to consider as a therapist, health and safety guidelines for therapists, discounts, and recommended products.
The online part of the course will be yours to start in your own time with your own tutor to guide you every step of the way.
The Practical 1-day Training Covers:
• Understanding Cancer: including an overview of Cancer, different types of Cancer and World Cancer Research.
Working with Cancer Patients: including consultation guidelines, contraindications to treatment, possible risks, benefits to treatment, guidelines, and best practices.
Oncology Massage: including an overview of Oncology Massage, Oncology Massage movements, positioning of the client and therapist and Oncology Massage routine.
Assessment: including feedback and a Q&A session.

Course Aims:

Have a clear understanding of the Anatomy, Physiology and Pathology of the Lymphatic System.
Have a basic understanding of what Oncology Massage is, including how it can benefit clients.
Safely carry out an Oncology Massage treatment.
Understand the contraindications to Oncology Massage and decide the best course of action and/or treatment plan for a client.
Understand the business of an Oncology Massage Therapist, including carrying out a consultation, understanding your clients, good communication, client toolkit and how to effectively set up and market your business.

Course Assessment: There are 30 multiple-choice test questions and 3 case studies to complete for the online part of the course. There will also be a practical test at the end of your 1-day practical training.

Your personal tutors will be there to help you every step of the way.

You need to complete both parts of the course to be awarded your certificate.

You will be guided through the practical day by your tutor, in a small group, with lots of individual attention.
This is an insurable course allowing you to use this therapy with the general public and charge for it.
Course Price £295.
The Gateway To Your Potential
Established 1998 – Trusted, ITEC Approved, Professional Courses. Recognised Qualifications for Beginners to Established Therapists.
We started with just workshops and now we are the leading experts in our industry for professional courses – Latest up to Date Training
Popular & Affordable Courses with over 25 Passionate Expert Tutors
Located in London, all around the UK, Scotland and also Ireland
We also offer in-house training, we currently train all of Bobbi Brown's UK staff yearly, Channel 4 Make-up Artists and at Top Hotels and Spas
Receive these Gifts when you Train with us – Giving you added extra of over £50!
FREE TO ALL OUR STUDENTS WHEN YOU ATTEND:
Anatomy and Physiology e-manual
Copy of our therapist accounts package
Access to our complimentary 'Hands Free' Massage Video Download too!
Access to course reference videos helps you remember routine taught
Discounts off therapist insurance and products
Course Bookings
Book your place now to secure the date you require, we have regular dates both weekends and weekdays at over 20 locations across the UK, Scotland and Ireland
Our online accredited courses are still running and available to book now – with full tutor support and expert guidance when needed.
Providing you the highest level of hygiene and safety at our venues.
It is vital we maintain high standards in our industry, when you book with us you receive the best training, with tutors who are the leading experts.
Latest therapies clients want – Insurable Training for Professional use.
We are award winning due to expert tutors, top rated courses & after-care, looking after our loyal students.
Why Are We Different?
Started in 1998, solid history, proven track record means we know what we are doing and really look after our students
Expert tutors offering regular weekly dates at over 25 locations across London, all around the UK, Scotland & Ireland
Constantly striving to deliver the best courses, great manuals included in the price and many reference videos and helpful after course material
The products you work with on the day and your manuals are all included in the price of the course
Our Promise – Need to Repeat Your Training?
For one day courses held at our venues, YOU CAN do this at no charge!
Worried that one day's training may not be enough? We have you covered
Due to the 1-1 attention in small classes with our excellent trainers
We have back up DVD's or you can repeat the course within 6 months (at a time which is convenient to both parties) at no charge.
For Full Course Information and to Book Please Follow the Link:
Cancer Massage Therapy – Oncology Practitioner Accredited Diploma Course – Gateway Workshops – Massage and Beauty Courses UK
Contact
E: sue@gatewayworkshops.co.uk
T: 03331210742