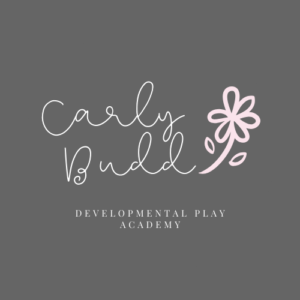 Description
This bespoke diploma has been created by Carly Budd, a Specialist Children's Occupational Therapist (OT) and Channel Mum Expert, as well as a mother herself to two young children. Carly is also Children's OT and Expert Baby Massage and Baby Yoga Lecturer.
This Diploma covers all you need to know about play for children ages 1-3 years:
🌸 Importance of Play for the First 1001 Days, nurturing loving attachments whilst building brains
🌸 The significance of motivating parents to empower themselves to put the power into play, the love way, with their children
🌸 Understanding the Stages of Play, Schemas and the Early Years Foundation Stages
🌸 Developmental Play from an OT perspective and how to motivate children to engage in meaningful play
🌸 The benefits of Developmental Play including these key Performance Components of Play:
✨Postural Control, Stability & Orientation
✨Vestibular Processing & Balance
✨Proprioceptive Processing & Body Awareness
✨Motor Planning & Coordination
✨Bilateral Integration & Midline Crossing
✨Hand-Eye Coordination & Visual Perceptual Skills
✨Fine Motor and Prewriting Skills
✨Attention, Concentration & Executive Function
🌸 As well as teaching to support you in delivering your own Developmental Play Gym courses, workshops or rolling programmes as a Developmental Play Practitioner for children aged 1-3.
🌸 To support you, you have access to OT approved Developmental Play activities promoting the development of all of the above. These can be used in therapy sessions (for qualified therapists), as an addition to your current services such as baby massage or baby yoga classes, or for creating your own Developmental Play Gyms – sessions run by you as a certificated Developmental Play Practitioner that focus purely on putting power into play, whilst motivating parents to empower themselves
You also have access to : 
🌸 *BONUS MODULE* Getting the Play Diet Balance and advising on screen time plus OT approved app use
🌸 Module on professionalism, ethics and social justice when delivering your sessions
🌸 Module on business basics to consider when delivering your own Developmental Play Gym
Contact
E: carly@carlybudd.co.uk
T: 07794397352