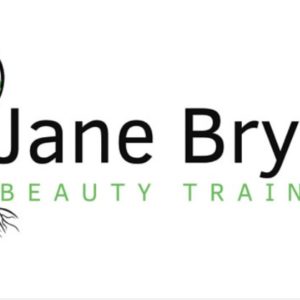 Description
FACIALS AND SKINCARE COURSE
Cost: –   £235.00 (including Booking Fee £50.00)
Insurance:  Our training courses follow the National Occupational Standards set out by HABIA and are validated and accredited by ABT (Associated Beauty Therapists) and are fully insurable allowing you to gain insurance
Pre-Requisite:   NONE
WHAT IS A FACIAL?
A facial is a beauty treatment for the face. There are many styles of facial available, and each brand describe them in a slightly different way. Facials use a variety of products, massage techniques and equipment to give cleaner, healthier, more radiant-looking skin.  Most facials will cleanse, exfoliate, tone and moisturise the skin. A good facial will leave the skin looking and feeling better, but should also leave the client feeling relaxed and refreshed, and the experience should make them feel totally pampered.
What are the Benefits of a Beauty Facial?
to clean and smooth: sloughing away dead skin cells with an exfoliator, and deep-cleaning pores with a cleanser, helps prevent acne and dull skin, and leaves skin feeling smoother and softer
to balance and moisturise: hydrating skin with the right facial oil, serum and/or moisturiser for your skin type will nourish your skin and balance over-dry and over-oily patches
to target specific skin concerns: healing and brightening products and toning techniques can be used to make your skin look clearer, firmer, fresher and lovelier!
COURSE CONTENT & LEARNING OUTCOMES:
What is a facial and its benefits?
Factors affecting the skin
Skin types/Fitzpatrick Scale
Overview of products
Products and equipment needed
Skin analysis

how to carry it out
possible causes of problems identified
skin congestion

Setting-up
Contraindications
Consultations
Client Advice/After Care/Patch Testing
Hygiene, Health & Safety & Legislation
Insurance, GDPR/ Data Protection & Marketing
Relevant A&P
Treatment Protocol including:  Cleansing, Skin analysis, Exfoliation, Steaming, Extractions, Toner, Mask, Facial massage, Moisturiser, SPF
Q & A's
Risk Assessment
COURSE STRUCTURE
Duration: This course is designed to be flexible around other commitments but is recommended to be completed in an 8-10 week period (based on studying 5 hours a week)
Home Study (12 guided learning hours)
1 day/ 2 half days Practical in the classroom
10 case studies
Awarding Body: ABT
Contact
E: beautifulhealthnbeauty@gmail.com
T: 07703408649