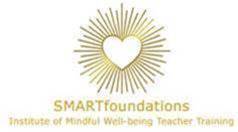 Description
Build a successful business or bring your spiritual principles into your career rooted in our proven, experiential down to earth training. Brand your business and branch out from a solid foundation to create success, passion and authentic service for your business. You will learn how to combine the practical and the spiritual into your business for success.
Central to the idea of spirituality in business is to bring compassion into our operations by aligning to our personal values and beliefs, our relationships with others and our connections to the natural world, and beyond.
The course leads you down a path of self-exploration whilst still exploring your connection with others as the very heart of your business's success.
Contact
E: info@smartfoundations.co.uk
T: 07507703854