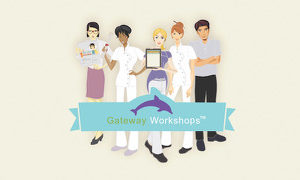 Description
This one day professional massage course is designed for the upper back, shoulders, upper arms, neck, scalp and finishing with the face whilst the client remains seated in an upright position. Indian head massage is one our most popular courses at a very affordable price.
It is an extremely effective therapy that has evolved from traditional techniques practiced in India as part of family rituals for over a thousand years.
This one day accredited diploma course is open to complete beginners or existing therapists, no previous massage experience required to attend.
On this course you will learn:
        Background and Benefits
        Related Anatomy & Physiology
        Contra-indications
        Client consultation & record keeping
        Techniques to upper back, shoulders, upper arms, neck and scalp
        Techniques for face
        Health, safety and hygiene.
A full and comprehensive manual is included in your course.
The Prerequisite/Requirements for Attending This Course
We are guided by what the professional bodies and insurance companies ask for:
None
Anyone over the age of 16 may attend this one day diploma course. Please note that for anyone under the age of 18 their parents are asked to book their course for them or an adult over the age of 18. Also please note that 3rd party insurance cover may not be accepted under the age of 18, we advise you check before you book if under the age of 18.
No written exam – just a practical assessment whilst you work during the day
This course is ideal for a beginner with no previous experience or for an experienced therapist to add this training to what they already offer.
For more information and bookings, please visit our website:
https://www.gatewayworkshops.co.uk/tutors/monica-paslaru/
Contact
E: sue@gatewayworkshops.co.uk
T: 0333 121 0742