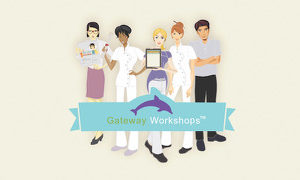 Description
Multi Award Winning National Massage, Beauty & Holistic Training School
ITEC Level 3 Massage Fast Track Course – was previously known as Swedish and Holistic Full Body Massage Course.
This professional qualification is equivalent to an NVQ level 3
Train with an Award Winning School, Established 1998.
Are you a beginner and looking to train as a Professional Massage Therapist?
Maybe you are looking for a rewarding change in career?
Or are you looking for another income?
This course is for you! Become a Qualified Practitioner in just a few short months and fulfil your potential.
This course is for complete beginners, no previous massage experience necessary to attend.
We are an ITEC approved registered training school and offer 6 popular locations for this course in the UK and Ireland.
It gives you a recognised professional qualification to one of the highest levels.
What will I learn When I Attend this Massage Therapist Course?
Studying common diseases and dysfunctions of the body
What is meant by the "Holistic Approach"
How to carry out a client consultation including the importance of client care & ethics
Health and Safety – Including First Aid skills and appropriate hygiene
Anatomy & Physiology – You can take this part of the course before you attend the practical massage dates or if you prefer can complete it at the same time
How to set up in Business and relevant business awareness skills
Breathing & relaxation techniques and awareness of stress management skills
Self-care, correct posture & minimizing therapist strain when working
Awareness and the importance of listening skills
Tea, coffee, water, biscuits will be provided, students to bring their own lunch
Holistic massage is the same as Swedish massage and will allow you to learn everything you need to become a professional massage therapist.
This Massage Therapists Course trains you to ITEC Level 3
There are just 36 treatments to complete for this course, approximately 10 of them in class and the rest are at home, completing case studies. The full information on how to carry these out will be covered on your training days.
No previous massage experience necessary
Ideal for complete beginners
You can use the qualification gained with this training to become a professional therapist
You can work in a salon or you can work for yourself as a private home or mobile therapist, giving you an extra income
This offers an Internationally Recognised Holistic Full Body Massage Qualification
The tutors' pass rate has been 100% for massage
Course available in London, Manchester, Leicester, Glasgow in Scotland, Belfast in Ireland and Dorset/Somerset near Yeovil
Course Includes
ITEC Professional level 3 Full Body Massage Qualification recognised in the UK and overseas
Anatomy and Physiology
Business Awareness/Setting up in Business.
This course is an investment into your future; you will be able to gain professional insurance and charge for treatments after taking this course.
We require just a small deposit to book and rather than paying the balance in full straight away (which you can if you wish to) to help you budget you can pay the balance in 3 installments. The full course balance/payment is required 21 days before the course start date.
THE COST OF THIS COURSE IS JUST £995
We have offered this at a reduced price for many years, making it affordable for all students and installment payments are also available if needed.
An affordable cost but no compromise on quality, you will be taught by expert tutors, leaders in their fields, a high quality course with small numbers, ensuring one to one tuition.
Our price includes the Anatomy and Physiology, you can take the A & P part of the course before you attend the practical massage dates or if you prefer can complete it at the same time when you learn the massage – the choice is yours
Small classes, giving you individual attention, a maximum of only 14 per class
This in an intensive course but is easy to learn in 5 days
Please note this is spread over 3 months as ITEC does not allow consecutive days as you will need to do case studies in-between.
You will need to complete all 5 days to complete the course and take the exam which is held approximately a month after the course ends.
If you miss a date due to illness (a doctor's note will be required) you can catch up with the routine via our online video. You will then be required to have a Skype session with the tutor to ensure you stay up to date with the class.
You will be required to catch up on anything that you have missed in your own time so you can still continue the course and take the exam. One course date can only be missed with proof of a doctor's note and if two course dates are missed, you will need to start and pay for the course again.
ITEC level 3 Full Body Massage Course is fast track and the 5 days practical massage training is spaced over just 3 months.
This is an insurable course allowing you to use this therapy with the general public and charge for it.
The Gateway To Your Potential
Established 1998 – Trusted, ITEC Approved, Professional Courses. Recognised Qualifications for Beginners to Established Therapists.
We started with just workshops and now we are the leading experts in our industry for professional courses – Latest up to Date Training
Popular & Affordable Courses with over 25 Passionate Expert Tutors
Located in London, all around the UK, Scotland and also Ireland
We also offer in-house training, we currently train all of Bobbi Brown's UK staff yearly, Channel 4 Make-up Artists and at Top Hotels and Spas
Receive these Gifts when you Train with us – Giving you added extra of over £50!
FREE TO ALL OUR STUDENTS WHEN YOU ATTEND:
Anatomy and Physiology e-manual
Copy of our therapist accounts package
Access to our complimentary 'Hands Free' Massage Video Download too!
Access to course reference videos helps you remember routine taught
Discounts off therapist insurance and products
Course Bookings
Book your place now to secure the date you require, we have regular dates both weekends and weekdays at over 20 locations across the UK, Scotland and Ireland
Our online accredited courses are still running and available to book now – with full tutor support and expert guidance when needed.
Providing you the highest level of hygiene and safety at our venues.
It is vital we maintain high standards in our industry, when you book with us you receive the best training, with tutors who are the leading experts.
Latest therapies clients want – Insurable Training for Professional use.
We are award winning due to expert tutors, top rated courses & after-care, looking after our loyal students.
Why Are We Different?
Started in 1998, solid history, proven track record means we know what we are doing and really look after our students
Expert tutors offering regular weekly dates at over 25 locations across London, all around the UK, Scotland & Ireland
Constantly striving to deliver the best courses, great manuals included in the price and many reference videos and helpful after course material
The products you work with on the day and your manuals are all included in the price of the course
Our Promise – Need to Repeat Your Training?
For one day courses held at our venues, YOU CAN do this at no charge!
Worried that one day's training may not be enough? We have you covered
Due to the 1-1 attention in small classes with our excellent trainers
We have back up DVD's or you can repeat the course within 6 months (at a time which is convenient to both parties) at no charge.
For Full Course Information and to Book Please Follow the Link  Here
Contact
E: sue@gatewayworkshops.co.uk
T: 0333 121 0742