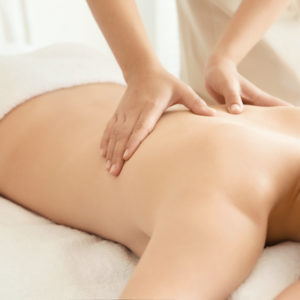 Description
Holistic Massage Course
This Holistic Body Massage Level 3 qualification training course is comprehensive in both practical & theory elements. The course is open to anyone who wishes to gain an accredited diploma in massage, either for personal or business use.
You will learn the benefits & techniques of body massage, understanding how to support your client through touch and ensuring you are working ethically and safely.
This course not only teaches you the basic techniques to be able to offer a full body massage; additional techniques are shared, giving you as a practitioner a twist of uniqueness!
Course Content
Online Theory
All of theory is completed online with a combination of videos and handouts, this can be completed prior to attending any of the practical sessions or you can complete alongside the practical weekends.
Practical Weekends
The practical sessions are held over 4 weekends, with the final examination being held once all of the theory, case studies, and written assignments have been submitted.
Completion Time of Case Studies & Assessments
You are required to complete your 18 case studies & written assignment before attending the final weekend for your practical examination.
Upon completion of all modules and assessments, you will receive an Accredited Level 3 Diploma in Holistic Massage.
During the course you will cover the following via online learning:
Anatomy, Physiology, & Pathology
Business & Management
Health & Safety
Massage Techniques Explained
What is Holistic Massage?
Benefits of Massage
History of Massage
Self-Care for Massage therapists
Preparation: Therapist, Client & Treatment Room
Contraindications
Client consultations
After Care Advice
Mediums to use
Code of Ethics & legal obligations
Boundaries
Practical Sessions will include:
Preparation for treatment
Full range of practical massage techniques and how to apply to each body area
Pulsing technique
Rebozo technique
Basic Reflexology techniques
Movement in massage
Introduction to energy work as a therapist
Breakdown of the Practical sessions
Grounding and connecting to your client
Body Position of Therapist
Effleurage: Gliding strokes with the palms, thumbs and/or fingertips
Petrissage: Kneading movements with the hands, thumbs and/or fingers
Friction: Circular pressures with the palms of hands, thumbs and/or fingers
Vibration: Oscillatory movements that shake or vibrate the body
Percussion: Brisk hacking or tapping
Passive and active movements: Bending and stretching
Rebozo techniques – movement and wrapping
Pulsing techniques – movement & fluidity
Application to the Back
Application to the Arms
Application to the Legs
Application to the Head & Neck
Application to the Abdomen
Application to the Chest
Application to the Hands
Application to the Feet including basic reflexology techniques
Preparation of the treatment area
"Restoring the Soul"
Contact
E: clare@academyofholisticmassage.com
T: 07713477511