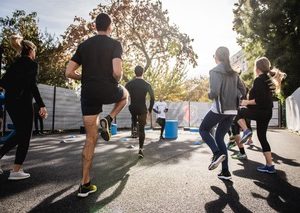 Description
This  non regulated course provides learners with pertinent theoretical and practical knowledge in order for the individual to enter successfully into the Personal Training and Conditioning profession with a high quality academic Level 3 Diploma. The Diploma is easily managed by course providers and followed by learners for  both theoretical (with easy to understand online modules) and a thorough practical element to boot, this will enable the learners to become confident in all aspects in this ever changing dynamic and lucrative field.
The Level 3 Diploma is heavily detailed and will provide the learners with not only the essential tools to be competent in the subject matter studied, but aims to provide the learners with the advanced knowledge and backing to be at the forefront of this typically competitive market. Whilst this course is fully loaded academically and practically in order to armour the learners with the best tools to succeed in this industry and enable them to stand out for the crowd, the course is specifically designed to be simple, well paced, understandable and supportive whilst being considered "the benchmark" in a Level 3 Diploma in Personal Training and Conditioning qualifications.
Although easy to manage, evolving through the course to completion providing full understanding at every corner, the course is bursting with the most up to date and detailed practical and theory training out in the market. At completion the learners will not only have the tools to  become a successful well qualified professional in the health and fitness arena, but will have gained a springboard into enabling them easily to move on to other courses, workshops, and diplomas to ever strengthen their business ability and to constantly enhance their qualification and skill set.
There are 4 parts that make up this Diploma course, as follows;
Level 3 Diploma Personal Training and Conditioning ( 4 Modules)
Essential Business Practice in the Health, Fitness and Wellness Industries (2 units)
Ethics and Professionalism in the Health, Fitness and Wellness Industry (2 units)
Certificate Emergency First Aid at work (1 unit)
You must compete and achieve each one to gain your Level 3 Diploma Personal Training and Conditioning
Contact
E: Tapster11@hotmail.com
T: 07764461474