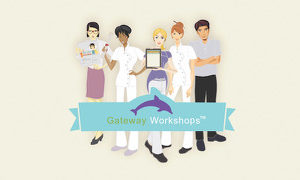 Description
Professional one day MLD course, this is a specialized form of massage that has powerful cleansing, relaxing, pain relieving & immunological effects however it is easy to learn with our expert tutors. It is a gentle, flowing, rhythmic massage and can be applied to a wide range of physical conditions to great effect.
Our course, as with many MLD courses on offer today, is similar to the German Vodder techniques and has been devised by our top tutors who are experts in their fields making sure you get the latest up to date information and techniques.
It is particularly useful for the treatment of lymphoedema and swelling that is often seen in response to cancer treatments such as radiotherapy. Its specialized pumping technique can be used to prevent or treat lymphoedema and improve lymph drainage.
Qualification Requirements
This course is for the professional therapist to add to their existing knowledge and qualifications.
You will be required to have a level 3 certificate in Anatomy and Physiology
AND
A level 3 in full body Massage qualification (Swedish, Holistic or Sports).
We accept one certificate which combines both or individual certificates which is fine if you have gained these qualifications separately.
It can be an ITEC, VTCT, BTEC, CIDESCO and CIBTAC level 3 or a similar qualification.
PLEASE NOTE 
A qualification in reflexology, aromatherapy or Indian head massage or a weekend diploma in massage CANNOT however be accepted.
For more information and bookings, please visit our website:
https://www.gatewayworkshops.co.uk/tutors/monica-paslaru/
Contact
E: sue@gatewayworkshops.co.uk
T: 0333 121 0742