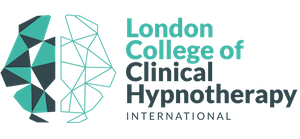 Description
TTH Members get 25% off the course fees.
Are you looking for a flexible and rewarding career in the field of hypnotherapy? Look no further than LCCHI's Hybrid Diploma Course in Hypnotherapy!
Our hybrid diploma course offers live-streamed classes and in-person training, giving you the flexibility to participate from anywhere with an internet connection. You can engage in real-time discussions with instructors and classmates while building hands-on experience and personal connections in regular in-person classes.
This provides you with a high-quality educational experience that balances your studies with other commitments.
Here are some of the advantages of our hybrid course:
Flexibility: You can study from anywhere. This is perfect for those who wish to avoid travelling or simply wish to study from the comfort of their own home.
Interactive Learning: Those who attend the online live-stream will have a trained online supervisor ensuring your questions are answered.
In-person Training: Students who wish to attend in-person can do so for any of the teaching weekends, the choice is yours!
Networking: You will also have the chance to meet and network with other hypnotherapy students and professionals from all over the world.
Best of Both Worlds: By combining the benefits of online learning with in-person practical training, you will gain a well-rounded and comprehensive understanding of hypnotherapy.
LCCHI has a reputation for providing high-quality training in hypnotherapy. With our Hybrid Diploma Course, you will have the knowledge and skills required to become a confident and competent hypnotherapist. Our graduates have gone on to establish successful hypnotherapy practices and have made a positive impact on the lives of their clients.
Don't miss out on this opportunity to start your journey in the field of hypnotherapy.
Enrol now in LCCHI's Hybrid Diploma Course and become a certified hypnotherapist.
To enrol on the course, contact us on +44 7957 882 953 or visit our website – https://lcchinternational.co.uk/practitioner-diploma/
Best regards,
Hazel
Contact
E: info@lcchinternational.co.uk
T: 07957 882 953