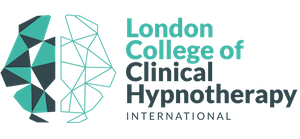 Description
To help our students become effective, knowledgeable therapists with a comprehensive understanding of common presenting symptoms. Our course is designed to offer a well-rounded, ethical and practical hypnotherapy education.
The Practitioner Diploma course is part-time, delivered over 10 intermittent weekends. It is designed to be flexible and fit in with your busy lifestyle.
The course content is comprehensive, ranging from foundational hypnotherapy theory to therapeutic approaches and implementation. Focus topics include weight management, phobias, insomnia, and smoking.
We utilise a blended learning approach with online resources and a practical teaching element. The e-learning program includes a wealth of resources such as video lectures, audio files, reading materials, quizzes and more. The practical element is a crucial part of our course. It ensures our students experience face-to-face application of their learning before gaining their qualification.
Whether you are seeking to launch a career as a practising hypnotherapist or simply want to learn about hypnosis, this course is for you. We teach students from all professions, backgrounds and career stages. To enrol in the course, you must be over 18 years of age, not have a medical condition that inhibits you from course completion and must meet English language requirements as assessed by our team.
Next courses starting in Birmingham, London and York in September and October 2022
Contact
E: info@lcchinternational.co.uk
T: 020 3603 8535