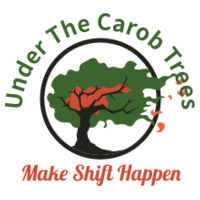 Description
'Life is never perfect. We all live some form of Option B.'
Free Webinar with Anne-Marie Crowther – Friday 12th May 14:00-15:15
Every single person experiences loss in their life, yet many are still uncomfortable with the expression of feelings and thoughts accompanying grief – especially in most Western cultures. Loss is not only related to bereavement but also to events, business & life changes.
Coaches & Therapists are in a unique position to support clients through very personal journeys of pain and growth, freeing them to re-engage with life on new terms. This session will explore some of the ways we can do this.
Suitable for anyone whose work involves supporting or treating people.
Offered free as part of Coaching York's International Coaching Week programme but you must book a ticket: https://bit.ly/3Avr3Lj
Contact