Tuesday 2pm July 16
Charlotte Chalkley: The Art of Getting More Clients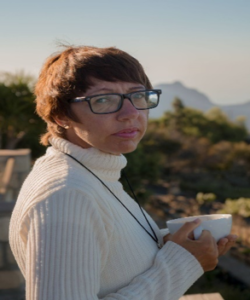 The Art of Getting More Clients
How to position yourself as a therapist on social media – specifically on Facebook and Linked In. How to have a sales conversation without being salesy and still giving value to your client. How to structure pricing.
Charlotte Chalkley
Charlotte is a qualified and practising psychotherapist & hypnotherapist. She is also a success coach and has worked with several seven-figure plus businesses and generated over seven figures in revenue for these companies as a success coach and a sales coach. Charlotte is now working independently with individuals to help them have success with their businesses. Charlotte specialises in limiting beliefs and teaching professionals how to have more consultations that result in more high-end clients.
Website    Here
Email  Charlottes.effective.coaching@gmail.com 
Register  for the webinar by clicking Here
Tuesday 7pm July 16
Sue Stretton: Working with PTSD – more common than you think!
Working with PTSD – more common than you think among your clients!
PTSD isn't just from combat or war situation – any of your clients may be experiencing it without your or their knowledge. It's often accompanied by anxiety and depression and other mental health conditions and we will show you who might suffer from it, why some people will experience it as a result of an incident/s and why others won't. We'll show you how it manifests and how to recognise it, including the physical responses, pain, flashbacks, nightmares and hypervigilance etc. We will also look at aggravating behaviour that worsens PTSD, along with how to listen to your clients and observe their body language and physical signs. For lone-working therapists, we'll also show you how to cope if a trigger occurs. We will also include grounding techniques, self-help techniques that may help your clients, where to signpost your client for further professional help, medical diagnosis and proof and which NICE approved therapies are available via the NHS.
Sue Stretton
Sue is Director/Administrator of the charity Healing Hands Network. She began training 40 years ago with CIBTAC and ITEC and went on to learn Aromatherapy and Reflexology, followed by EFT and Matrix Reimprinting, Human Givens Rewind, Guided Visualisation, Counselling, Stress Management PTSD, Reiki Master and a host of other complementary therapies and techniques. A qualified teacher and assessor, Sue was an International Examiner for CIBTAC for many years, writing and marking exam papers worldwide. She has run her own practice for 30 years and done extensive voluntary and charity work with bereaved parents and siblings of murder/manslaughter, severely physically and mentally disabled young people and more recently with those affected by war and its aftermath, civilians and armed forces veterans. She also sits as a local Magistrate Justice of the Peace.
Email here healinghandsnetwork@gmail.com
Website here Here
Register  for the webinar by clicking Here
Wednesday 2pm July 17
Dr Toh Wong: How to get Referrals from GPS
How to get referrals from GPs
With the advent of social prescribing, there is more focus on community based interventions for health. However, how do GP surgeries themselves get to know the skills you have and how they might benefit their patients? GPs themselves are extremely busy, sending letters or emails doesn't work. They can refer to you once they know you, but what is a potential way in?
Dr Toh Wong
Dr Toh Wong is a Medical Doctor, GP Partner in Devon and GP Trainer, as well as the Co-founder of Neuro linguistic Healthcare Ltd who organise the annual Integrative Health Convention. He passionately believes in the integration of Conventional and Complementary Therapies to aid in health and healing. He practices medical acupuncture, neuro linguistic healthcare, and hypnotherapy regularly in his daily practice, seeing over 100 patients a week.
Website https://integrativehealthconvention.co.uk
Email Here
Register  for the webinar by clicking Here
Wednesday 7pm July 17
Dave Brown: Lone Working – Essential Safety Tips for Therapists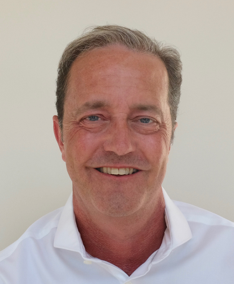 Lone Working: Essential Safety Tips for Therapists
• Are you the first person to arrive, leave and lock up at work
• Do you work out of sight or earshot of a colleague or trusted friend or family member
• Do you provide treatments within your own home
• Do you offer mobile treatments
• Do you travel, park your car or walk in unfamiliar areas
• Do you carry cash, expensive products or equipment between different work locations
If you are a therapist or you employ therapists who often work alone, it is important that you identify foreseeable emergencies and recognise individual vulnerabilities. This webinar aims to help reduce the risks you or your employees may be running and establish a healthier and safer working environment.
Dave Brown
Experienced, innovative and versatile professional educator, consultant and coach with a passion for inclusive teacher education and lifelong learning. Entrepreneurial, skilled and caring trainer, assessor and observer with belief in the transformational power and impact of meaningful CPD. Mindful and respectful with an analytical, performance driven focus supported by an accomplished track record for planning and delivery of bespoke training and development initiatives, events and activities. An active educational researcher and presenter. Currently a Company Director and small business owner with teaching, academic leadership and quality improvement responsibilities within a large college. Also works with a number of universities and international exam boards.
Register  for the webinar by clicking Here
Thursday 2pm 18 July
Dr Mike Dahlström: What you sow in Spring, you reap in Autumn
What you sow in Spring, you reap in Autumn
How we think really affects us – especially as therapists. What we sow in the spring we will reap in Autumn – whatever you plant is what you will harvest – and that is true for your business. Are you planting the seeds of success or filling your 'fields' with junk and self-doubt. Let's do something about it! Mikael will also talk about the different angles, or perspective for therapists to approach the client's problem, how we take information into our brain and how we communicate to others dependent on that. The webinar may also cover how our interpretation of any given (external) situation can affect us and how it can also create low back pain for our clients.
Dr Mike Dahlström
Dr Mike Dahlström works as a QINOpractic Medicine practitioner and D.C. in Stockholm Sweden. For the past 15 years he has developed and taught at the European College of QINOpractic Medicine, in Sweden, England, Spain, USA and from September. Mike offer post-grad courses for therapists. Mike is also an author and have one book about health published, part two is in process of being published.
Website Here
Email mike@qinopractic.com
Register  for the webinar by clicking Here