Have you booked your tickets yet for Holistic Health?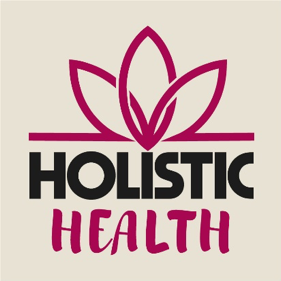 We are so looking forward to seeing you at the show in Coventry on May 22 and May 23. It's easy to get to and now set in a beautiful new venue with free parking.
On top of exhibition, as you know we have a fantastic line-up of speakers and workshops in the CPD events we have organised as part of the show.We have four themes for you and your friends, each taking up a half day: Mental Health and Your Wellbeing, Understanding Cancer Care, Your Health, and Business after Covid. With something for everyone to enhance both their career and their own personal wellbeing, you can book a morning or afternoon session for just £5 per person and all monies raised will be donated to the charity, The Healing Hands Network – run by Think Tree Hub member Sue Stretton.
---
Sunday 22 May morning – Mental Health & Your Wellbeing
10-10.40am Dr Alka Patel – How to slow down ageing – live longer, younger!
10.50-11.30am Angela Lewis and Peter Smith – EXPANDING YOUR EXISTING SKILLS BASE – Introduction to Gentle Muscle Release (GMR)
11.40-12.20pm Jane Lawson – Level up your Lomi Lomi massage to KaHuna bodywork
12.30-1.10pm Lumpai Kummoo – Introducing Thai Table Massage for back pain & sciatica
---
Sunday 22 May afternoon – Understanding Cancer Care
1.40-2.20pm John Holman – Massage and Cancer
2.30-3.10pm Emma Holly – What should you know about scars from cancer surgeries?
3.20-3.50pm Joseph O'Dwyer – Clinical and Remedial Massage Therapist.
4-4.40pm Marc Innes – Treating clients with cancer in an aftercare setting.
4.50-5.30pm Kush Kumar, Marc Innes, Kim Ford, Christine Clinton, John Holman – Standards Authority for Touch in Cancer Care (SATCC)
---
Monday 23 May morning – Your Health
10-10.40am Clare Spink – Empower Yourself with Menstrual Wisdom
10.50-11.30am Leyla Moudden – How to Beat the Bloat
11.40-12.20pm Dr Zouë Lloyd-Wright – Relieving chronic inflammation and disease with Nano Minerals
12.30-1.30pm Yvette Jordan – Lymphatic Exercise
---
Monday 23 May afternoon – Business after COVID – an effective Therapist
1.40-2.20pm Lorraine Ingram and Natalie Menzies – KORE Therapy -finding the root cause of illness, injury and disease.
2.30-3.10pm David Balen – Insurance and Risk Management Considerations, including Covid-19
3.20-3.50pm Feisal Umar – Hypnotherapy for Stress and Anxiety
---
Book for workshops and you will also be sent a CPD Certificate worth 5 points per half day.
Share with your therapist friends and enjoy a great day out – click the link here!